House of Fraser aims to position itself as the "destination for fashionable gifting" in its first brand TV campaign in over a decade.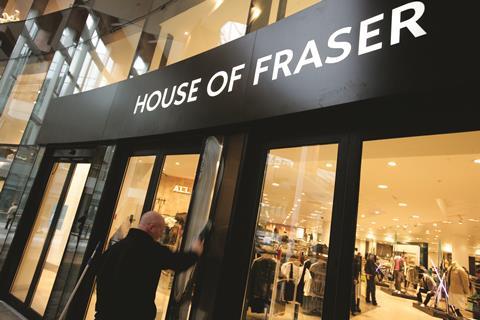 It is understood the department store has spent £4m on the brand building campaign, first revealed by Retail Week.
The ad will feature the strapline 'Be you no matter who' and will launch during the X Factor and I'm a Celebrity Get me Out of Here on Saturday November 15.
The documentary style films feature models talking to camera as if at a casting session, discussing Christmas gifting and how they are looking forward to the festive season.
The models then nominate a loved one who is filmed on camera receiving a surprise gift.
The director of the films is US casting director and documentary filmmaker Jennifer Vendetti, who is known for 'street scouting' real people for advertising, fashion and film.
House of Fraser director of brand Tony Holdway said: "By showing real loved ones sharing gifts we're positioning House of Fraser as the destination for fashionable gifting no matter who you're shopping for."
The campaign was created by 18 Feet & Rising with media planning by Goodstuff.
House of Fraser has not run a brand advert on television since 2003, although it has run TV ads to promote Sales.
The last major brand campaign by House of Fraser featured Yasmin Le Bon and was in 2008, but did not feature any TV ads.
House of Fraser's investment in brand building follows its acquisition by Chinese conglomerate Sanpower Group in a deal valuing it at £480m.
The investment in the brand will support its international expansion, which is poised to accelerate after the company opened its first international store in Abu Dhabi last year.