Business rates are poised to increase by 2.3% in 2015/16 after the Office for National Statistics released its RPI inflation figures for September.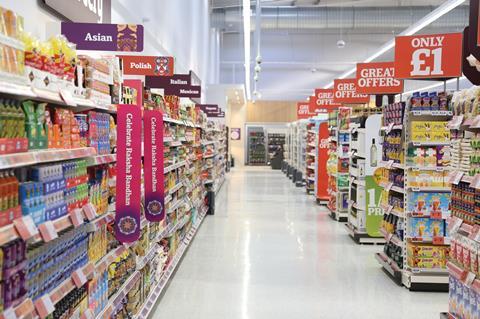 The figure is normally used as the basis for calculating the next year's increase in business rates.
While the Government imposed a 2% cap on business rates increases in April – providing much-needed relief for retailers – the cap only lasts for 12 months, and from April 2015, business rates will once again be calculated using the previous September's Retail Prices Index (RPI) rate of inflation.
Retailers have long called for the rates system to be overhauled.
The British Retail Consortium said there is a "clear consensus across British industry that more needs to be done to address the negative impact that the rates system is having on investment and employment opportunities".
Helen Dickinson, British Retail Consortium director-general, said: "This is a painful time in a retailer's annual calendar as they are reminded of the ever-increasing burden of business rates. This rate only ever goes up.
"Retailers welcomed the steps taken by the Chancellor in last year's Autumn Statement to mitigate these increases.
"It is essential that business rate increases are capped again to ensure the survival of our town centres and high streets until fundamental reform has been considered and implemented. We welcome the ongoing public discussion on this issue and we note that it has been recommended that the increase for 2015 should be confined to being 1% below RPI and frozen in the following year.
"We would be supportive of such measures providing a degree of affordability for businesses.
"It is worth noting that reform will take time, and business needs clarity and certainty beyond one-year time horizons to have confidence to invest in the meantime. That is why we are asking politicians to commit to including a more fundamental review of rates in their proposed programme for the next government".
September's RPI inflation rate of 2.3% is down on August's 2.4%.
The Consumer Prices Index rate of inflation increased 1.2% in September, down from 1.5% in August and the lowest rate since September 2009, when it was 1.1%.
According to the Office for National Statistics, the drop was driven by falling prices of food, fuel, energy and transport.