The British Retail Consortium (BRC) and the Department for Work and Pensions have pledged to increase the appeal of careers within retail.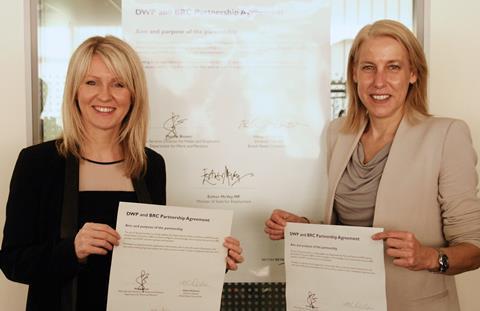 BRC director-general Helen Dickinson and Esther McVey, minister for employment, today signed an agreement to encourage more people, particularly those under 25, to embark on a career in the retail sector.
The BRC and McVey aim to share information and knowledge about the sector and meet the needs of businesses in the retail sector, while making the path to a career in the retail sector clearer.
It is hoped that the agreement will raise the profile of the retail sector, highlighting the opportunities on offer that are not just within stores. The BRC hopes to influence strategies across the Department for Work and Pensions and ensure the importance of the retail sector as an employer is recognised.
It also aims to respond to changes in the retail labour market such as when there are large-scale recruitment or redundancy initiatives.
BRC director-general Helen Dickinson said: "Too often, when we think about a job in retail we think about a job on the shopfloor – but the opportunities available are far more diverse than that. UK retailers are using cutting edge technology to get their products to consumers, so they need people with digital and IT skills to make that happen.
"There are also roles in areas such as HR, finance, logistics, design and many more. We need to start valuing retail jobs more, if we don't, too many people will miss out on a rewarding career in an industry employing more people than any other here in the UK."
McVey said: "Youth unemployment is falling and there are lots of opportunities out there for people who want to work hard and get on. This partnership with the BRC is another step in the Government's plan to help young people into work so they can secure their future."
At Retail Week Live last week many retailers said the sector is sometimes dismissed as a career option and that often people are not aware of the opportunities within the industry.