A growing number of retailers are planning to give employees an extra day of leave this festive season by keeping stores shut this Boxing Day. Retail Week tracks which retailers will remain shut on 26 December.
Aldi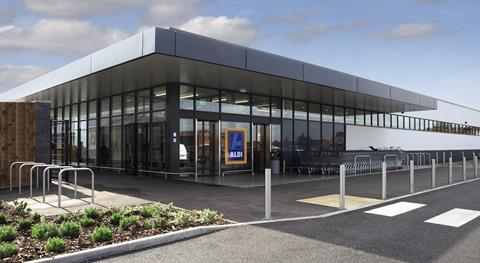 Aldi will once again keep all stores closed on Boxing Day in a move to thank employees for their work over the year. This has long been a tradition with the discounter since first opening in the UK over 30 years ago.
Recruitment director Kelly Stokes said the move was in recognition of workers' dedication over the pandemic: "This is why we will once again be keeping our stores closed on Boxing Day, and it's been really encouraging to see other retailers committing to do the same this year."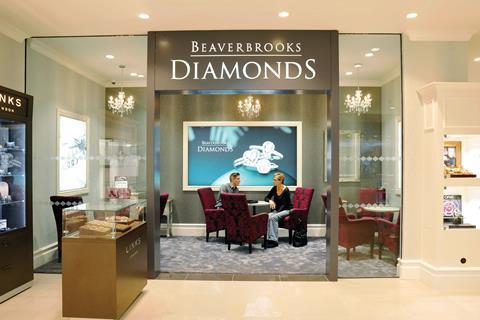 Beaverbrooks
Beaverbrooks has announced it will close stores on Boxing Day this year, continuing what it calls a "102-year tradition" of giving staff the day off.
The retailer's managing director Anna Blackburn said: "In Beaverbrooks' 102-year history, we have never opened on Boxing Day, to give our amazing colleagues more time to spend with their families and thank them for their hard work throughout the year.
"As a business run on strong family values this is something that has always been incredibly important to us, and this year our 72 stores will remain closed on the date once again, to allow our people to enjoy well-earned time with their loved ones after the busy Christmas period.
"Closing on Boxing Day is something we know our colleagues' value greatly, and we feel passionate about continuing the tradition and inspiring other businesses to follow in our footsteps."
Iceland
Iceland will also remain closed to the public on Boxing Day, giving employees additional time off over the Christmas period. The decision was revealed by the retailer's managing director Richard Walker while speaking on Question Time in September.
Marks & Spencer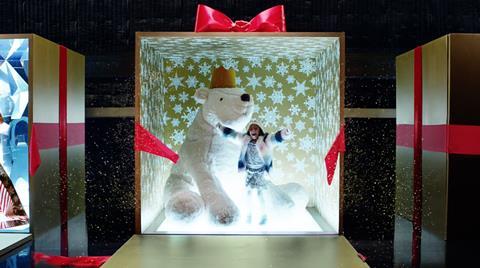 2021 marks the second consecutive year that Marks & Spencer will close all 1,000 stores on Boxing Day, giving its 70,000 employees across the UK and Ireland an additional day's leave over the Christmas season.
Chief executive Steve Rowe informed staff of the decision in September in order to allow staff more time to arrange their Christmas plans.
"Up and down the country, our colleagues have been there for our customers in the most challenging of circumstances," Rowe wrote.
"As a small thank you for their incredible hard work, we've taken the decision to close our operations on Boxing Day once again this year, to enable our colleagues to spend more time with their family and loved ones."
Morrisons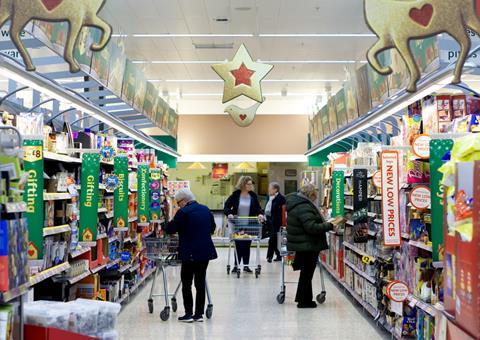 Grocer Morrisons became one of the first retailers to reveal that it will shut all of its almost 500 stores on Boxing Day. The move comes following the retailer's decision to reward the work of its more than 110,000 frontline staff.
A spokesman for the grocer said: "Everyone at Morrisons has worked incredibly hard over the last 18 months as we've responded to the unprecedented challenges of a global pandemic, serving our customers and local communities.
"So this year we're taking the exceptional step of closing all our supermarkets on Boxing Day, so as many colleagues as possible can enjoy a two-day weekend break with family and friends."
Pets at Home
Pets at Home has stated it will close all stores and grooming salons on Boxing Day following a "busy and challenging" year for employees. This follows on from the retailer's decision to shut on Boxing Day in 2020.
Chief executive Peter Pritchard said: "Our people are the beating heart of our business, and they have worked tirelessly once again this year to ensure that the nation's pets and their owners have access to everything they need to stay happy and healthy.
"Caring for our colleagues is something we take very seriously, and closing our stores again on Boxing Day is another small way to show our appreciation and say thank you. It's a little early to be wishing anyone a merry Christmas, but we hope that our colleagues will be able to use this time to relax with family and friends, and of course, their pets."
Poundland
Poundland will close all stores on Boxing Day, as well as on New Year's Day, for the second festive season in a row to thank employees for their work over a year that was also strongly impacted by the pandemic.
Poundland's managing director Barry Williams said: "At the beginning of the pandemic in April 2020, we were the first retailer to commit to giving all our colleagues a well-earned rest at Christmas 2020 by keeping stores closed on Boxing Day and New Year's Day.
"They deserve the same in 2021. Throughout the last 18 months, our colleagues have been heroes – quietly turning up to work to serve their communities right across the UK and Ireland.
"By closing on Boxing Day and New Year' Day, we recognise that service and the chance to spend extra time with their families."
Sainsbury's
Sainsbury's will close all its supermarkets, convenience stores and petrol stations on 26 December, as well as Argos and Habitat stores. The move will give around 170,000 Sainsbury's employees the chance to benefit from the added day of closure around the festive season.
Sainsbury's chief executive Simon Robert said: "Christmas is a really special time for so many, but because of lockdown restrictions last year, lots of us weren't able to celebrate in the way we wanted.
"In recognition of this, and to say a massive thank you to all our colleagues for everything they have done during the last challenging year, we will be closing all of our supermarkets, convenience stores and petrol filling stations, as well as Argos and Habitat stores, this Boxing Day."
Waitrose and John Lewis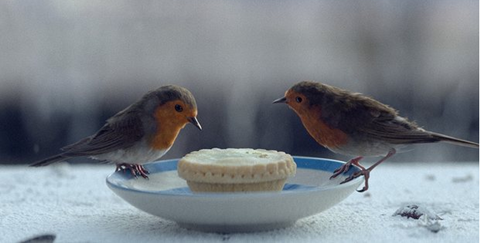 Grocer Waitrose also plans to shut the majority of its stores on Boxing Day this year. On a statement on the retailer's website, it states: "On Christmas Day and Boxing Day, our stores will be closed with the exception of those in Welcome Break motorway service stations and Shell forecourts – some of which will be open 24 hours."
John Lewis stores will also be closed, with the exception of JL Trafford.
Wilko
High street retailer Wilko will shut its doors on Boxing Day this year. A spokesperson said: "As a thank you after such a difficult year and as a sign of our deep appreciation, we're giving all our Wilko team members some time back to spend with their families.
We've decided to close our stores for the day on 26 December 2021 and gift all team members with an additional day's holiday."