Boots could cut up to 200 jobs when its closes 160 in-store photo processing labs.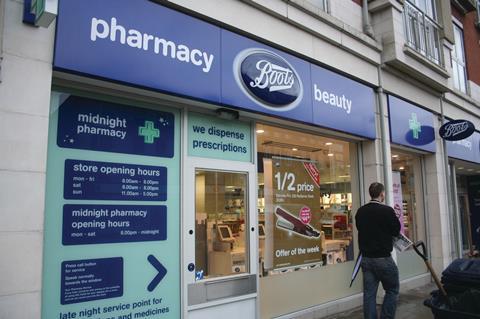 The Sun reported that the pharmacy is to close the in-store photo processing labs in 160 of its 520 stores while insiders claim they could be axed at 300 of its stores in total.
Boots is credited with bringing the service to the high street in 1954 but has faced tough competition in recent years with the rise of online processors including Photobox.
Boots shoppers will instead only be able to print photos from touch screen kiosks which are more expensive than processing or by sending film away in the post.
A source told the paper: "Staff are stunned. This is from a company that claims it puts customers first. What people don't realise is how much more expensive these kiosks are."
Boots confirmed 160 in-store photo processing labs would be closed. Some Boots staff affected are likely to be redeployed within the business.
A Boots spokeswoman said: "The way our customers use photo services in the market has changed significantly over recent years, and as a result, we are updating the service across a number of our stores.
"We are not closing the photo departments in stores, but adapting some of their services to respond to changing customer demands. Customers will still be able to use the instant print services and will have the opportunity to order lab quality prints and creative products, which will continue to be available via in-store kiosks.
"For those employees potentially impacted by this change, we are working to offer redeployment opportunities."
Last month, the retailer revealed its plans to expand into China to build on its business in Europe, the US and Thailand.