Bonmarché is poised to list on the AIM stock exchange next week as a flurry of retailers seek to take advantage of the City's growing appetite for offerings from the sector.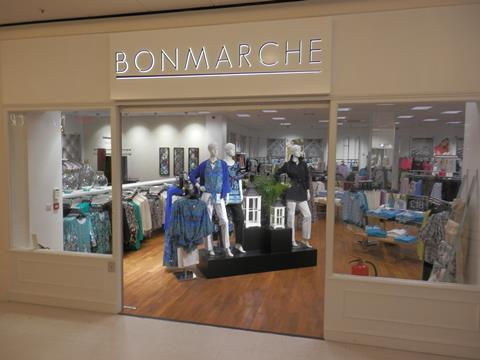 The fashion retailer is understood to have been valued at £110m to £130m.
It comes amid a frenzy of activity over the past week as Card Factory, House of Fraser and Pets at Home have all appointed advisers to tap into the strong investor appetite.
Pets at Home became the latest retailer to push ahead with flotation plans after private equity owner Kohlberg Kravis Roberts drafted in financial companies Goldman Sachs, Bank of America Merrill Lynch and Nomura to oversee a potential listing. If it goes ahead Pets at Home could float as early as the first quarter of next year.
Card Factory's private equity owner Charterhouse has appointed financial companies UBS and Morgan Stanley to advise on an IPO. It is understood this could be as soon as the first half of 2014 and could be valued at as much as £1bn, including debt.
Meanwhile, House of Fraser has also revved up its plans to float and could do so as early as the first quarter of 2014 after hiring Rothschild as an adviser. The department store group's float could raise upwards of £350m.
The news comes a week after Poundland lined up banks Cre-dit Suisse and JP Morgan to adv-ise it on an IPO - which could also get under way in the first half of 2014. The retailer, which hired retail analyst Philip Dorgan to help it assess its options, could be valued at £800m.
One City analyst said: "Now is a very sensible time for retailers to float their businesses. The market is 17 times up on forward PE [price to earnings] which is the best multiple I've seen."
Analyst Nick Bubb said the market is ripe for high-yield, mature retailers such as Card Factory and Bonmarché.
Despite so much activity in the market, Conviviality Retail, which owns Bargain Booze, is the only retailer this year that has successfully floated on the stock market.