Boden concessions will open in the autumn
Boden standalone stores could follow
Introduction of Boden will give John Lewis a brand not otherwise available on high street
Home shopping specialist Boden is to open concessions in five John Lewis department stores.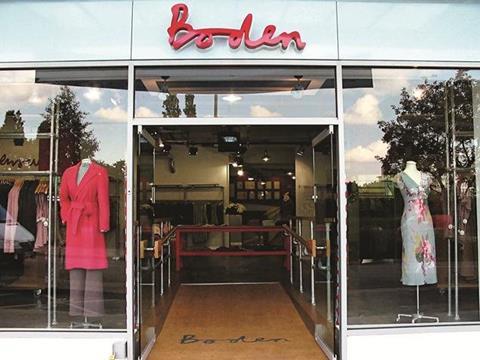 The womenswear concessions will open in October at John Lewis's shops in London's Oxford Street, Cambridge, Oxford, Reading and Southampton, according to City AM.
Boden's new chief executive Jill Easterbrook, who was appointed two months ago and is a former Tesco director, said: "We are really excited to be going into John Lewis. It marks the coming together of two great British brands."
John Lewis buying director of fashion, Christine Kasoulis, said: "The introduction of Boden builds on our continued strategy to provide our customers with an inspiring selection of unique brands that they cannot find anywhere else on the high street.
"We are thrilled to be exclusively launching Boden in our shops."
At present Boden primarily operates online and through catalogues, although it also has one physical store.
A Boden spokesperson said that previously reported plans for more stores remain very much on the table.