Blue Inc has released a series of Android apps for the Blue Inc and Officers Club fascias, providing the "glue between on and offline."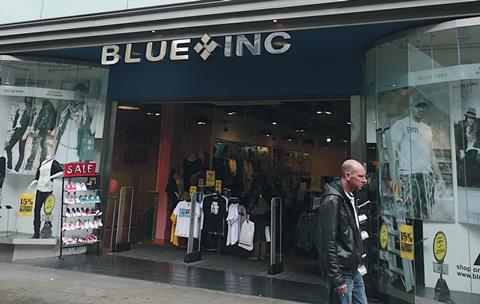 The app, developed by Poq Studio, means consumers can buy from the brand's full range, create wishlists, shop the look and get styling inspiration from lookbooks, get special offers and be the first to hear about new collections.
Blue Inc released a revamped iOS app in May. Since that launch, the company has seen an increase in mobile engagement and an improvement in conversion rates.
The apps have in-store features to enhance customers' shopping experiences. They can scan products, add items to wish lists and purchase items that might not be available in store, helping to bridge the gap between online and offline commerce.
Poq Studio co-founder Michael Langguth said: "A retailer like Blue Inc is a great fit for our app commerce platform. They have a young target-customer group, which increasingly primarily browses fashion on their smartphone, but more importantly for an app, Blue Inc customers are very loyal to the brand, which can be seen by a high percentage of repeat customers. Lastly, Blue Inc has a store network that can and should be supported by the mobile offering, making mobile the glue between on and offline."