Retailers in London's West End are poised for a near £100m sales rush on Black Friday as bargain-hungry shoppers flock to the region.
Businesses in the capital's prime shopping district are expected to rake in £96m across the 24-hour period as a host of discounts and promotions attract both domestic and international shoppers.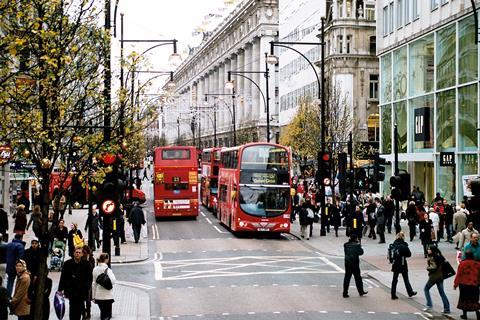 And retailers in the West End are predicting sales of more than £200m in the 72-hour period between Black Friday and Sunday November 29.
The sales frenzy will kick-start what is predicted to be a record-breaking golden quarter for the West End. As previously reported, retailers on Oxford Street, Regent Street and Bond Street are set for a £2.3bn spending spree in the six weeks leading up to Christmas – a total that would represent the highest level of spend since 2007.
According to the New West End Company's Christmas Tracker Report, shoppers will spend £5.1m every hour during the period, representing a 1.2% uplift compared to the same time last year. Footfall is set to increase 30% on the annual average for the region, while the average spend is estimated to rocket 66%.
Around 4,500 seasonal workers are being taken on to cope with the spike in demand over the crucial Black Friday and Christmas trading period.
New West End Company chief executive Jace Tyrrell said: "London's West End is primed and ready for a spectacular start to the Christmas shopping season this Black Friday.
"We expect to welcome hundreds of thousands of visitors to the world's favourite retail destination over the coming weekend, and this year looks set to bring takings back up to pre-economic slowdown levels.
"To ensure savvy shoppers enjoy a combination of savings and exemplary service, the West End has recruited thousands of extra employees to support visitors throughout the area. Our aim is to ensure shoppers enjoy seasonal deals in a magical setting, making this Black Friday one to remember for years to come."