Amazon and Argos have unveiled their Black Friday plans, with both retailers set to run fortnight-long events.
Amazon will now run discounts over a 12-day period, while Argos will run a 13-day event.
Amazon is responsible for popularising the Black Friday phenomenon in the UK, having introduced it in 2010.
Last year, Amazon UK sold more than 7.4 million items over its week-long event in Britain, selling 86 items per second at peak.
Its Black Friday period will now run from Monday November 14 until the official weekend, which starts on Friday November 25, one day after Thanksgiving in the US.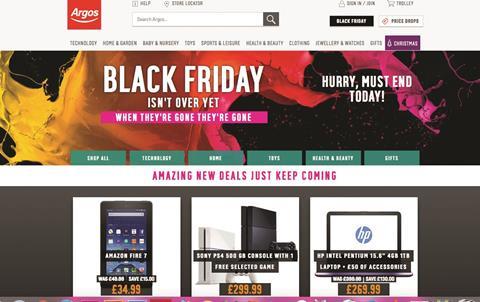 Argos will kick off its discounting on Friday November 18, running for 13 consecutive days and taking in both Black Friday and Cyber Monday.
Sainsbury's Argos boss John Rogers said: "Last year's Black Friday was the biggest and most successful shopping day ever for Argos.
"We have been busy preparing for the Black Friday period for many months now, making sure our website, stores and distribution operations are all geared up in anticipation of high levels of demand for our great range of products.
"Without doubt, Black Friday and Cyber Monday have changed how people shop for Christmas."
Both retailers are upping their workforce, with Argos recruiting 10,000 seasonal workers and Amazon hiring 20,000.