Across industries, leaders are facing fresh challenges and are having to tackle new problems on a daily basis. Bianca Miller Cole, an award-winning entrepreneur, founder of personal branding company The Be Group and former Apprentice finalist, is no different. Ahead of her appearance at Diversity Futures - where she will discuss the future of female leadership - Cole has shared an extract from her new book The Business Survival Kit on building resilience.
Authored by Miller-Cole and her partner Byron Cole, The Business Survival Kit: Your No BS Guide to Success is published by Penguin Business.
During the Covid-19 crisis, I had lots of clients postpone or cancel events suddenly – some without any clarity on a new date. One client moved the date and then reached out to say they would have to cancel – in truth the notice period meant they would still have to pay me, but that wasn't the focus for me.
The focus was on overcoming the obstacle. How could I better the situation for my client and their delegates? And how could I also develop myself in the process?
I had been well and truly battered that week by cancellation emails, and I could well have found myself a dark, quiet corner.
Instead, I emailed them and said: "Let's talk about bringing it online." We had a call, and they asked if I had done it before. The truth was yes, I had for other clients, but they had managed the tech. Had I done it at home on my laptop? No, absolutely not. So I took my cue from Richard Branson, who once said: "Say 'Yes' – then learn how to do it later."
"What you can do is find alternative (and perhaps also creative) ways of working"
I consulted the tech, and I learned how to use Zoom very quickly. Then I delivered successfully to 20 delegates (plus five senior staff from my client's company who wanted to see what the session was like online). And you know what that did – it made me their saviour for that event, and it showed them I could deliver content online.
In situations like this, clearly you can't carry on as normal. But what you can do is find alternative (and perhaps also creative) ways of working. You can take control.
Every crisis or upset is different, but when dealing with adversity you should look for ways to reframe the challenge as an opportunity.
Resilience through activity
Focused activity builds resilience. The best response to a failure, big or small, is to go at the problem again from another angle. I have been in scenarios where one person at a firm says no and another says yes.
"80% of outcomes come from 20% of causes"
It's important to take what you have learned and look at how you can reposition what you have to offer. Or try it again with another client in a similar industry – no loss there, just learning.
Equally, sometimes you'll find yourself playing a numbers game, and in order to win, you'll have to put in the hours. Remember the Pareto (or 80/20) principle – that 80% of outcomes come from 20% of causes?
One way to interpret that principle is to think about the number of calls you have to make to get a sale. Let's say you ring 100 numbers and only 20 bear fruit. Actually, that's not a bad ratio, but here's what you have to remember. You don't know which of those 100 prospects will buy what you have to sell.
To succeed, you have to make all 100 calls. Realising that will help you build your resilience.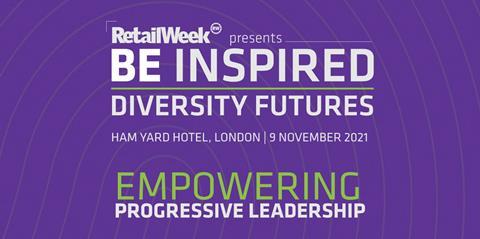 Bianca Miller Cole is among the speakers joining Retail Week at the in-person Diversity Futures conference on November 9 at the Ham Yard Hotel, London.
The unmissable event will focus on the role of business leaders in building resilient, future-proofed organisations with diversity and inclusion strategies at its core.
Book your ticket here for just £250 today to access a full day of keynotes, seminars, workshops and networking.

Bianca Miller Cole is an author and founder of The Be Group.