With workers expected to work in offices more after July 19 – though by no means five days a week – retailers have transformed their headquarters to be more effective and attractive in the world of hybrid work
Retailers have adapted spaces and invested in technology ahead of more workers returning to offices
Very Group "totally reconfigured" HQ and is offering return-to-office resources and support
Joules has "left it up to the individual and the team to get the right balance" of home- and office-based work
Asda turned canteen into "a multifunction collaboration space where colleagues can work, meet and network"
In March last year, as the full threat of Covid-19 became ever clearer, the doors of retail head offices were slammed shut as the order was issued to work from home.
Colleagues hastily packed up their laptops and rushed home but probably thought, despite the perfunctory goodbyes, they would be back at their desks in weeks.
Now, almost a year-and-a-half later, so-called "freedom day" is here. Many retail HQs have been open to some degree for months but now, in theory, it is business as usual again.
Well, not quite. The working environments retail headquarters staff are returning to – and how often people are in – will likely be very different from those they hurriedly left last year.
Retailers have been focusing on how best to reconfigure space and create an environment conducive to productive work – perhaps a place to be visited less but one, nevertheless, that fulfils vital functions such as person-to-person contact.
In the last couple of weeks, Asda and John Lewis have both signalled their intent to adopt hybrid or flexible models. Other retailers, such as Very Group, had already decided to take a similar path and more are likely to follow suit.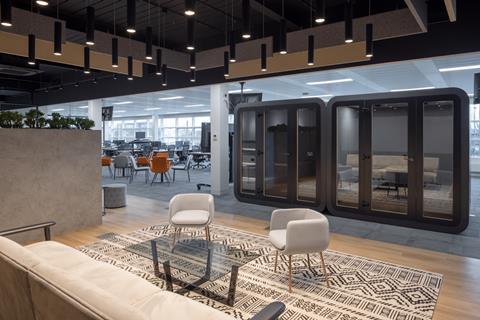 'Collaboration, community and culture'
So what sort of head office will staff be returning to? Likely a place where there will be fewer people at any one time, but designed or overhauled to facilitate collaborative working and – perhaps more surprisingly – individual work.
Fashion retailer Joules was already constructing a purpose-built head office in March last year, bringing together teams that had formerly worked in four separate buildings.
The retailer has since reworked elements of the new HQ to take account of needs changed by the pandemic. Staff began moving in gradually in June and from next week it will be open to all employees who want to book time and space to come in.
"We're slightly stumped by how declarative some organisations feel able to be about what they're going to do in perpetuity"

Andrew Murphy, John Lewis Partnership
Joules chief executive Nick Jones says: "We'd always made the decision that it would be very much a flexible working space but we have made a number of adjustments over the last 12 months." These include more areas for people to work together in large or small groups and plenty of space so people are not crowded together.
In recognition of the rise of virtual communications and meetings, audiovisual technology has been installed in all meeting rooms.
It is a similar story at John Lewis and Waitrose. John Lewis Partnership operations director Andrew Murphy says his business has made changes along the same lines.
He says: "Blended meetings are harder than everybody being offsite or everybody being in a room. There's a tech investment to make sure we have enough meeting rooms with the quality of audiovisual so that you can reasonably facilitate a meeting where maybe two-thirds of the people are on-site and one-third are off-site. Most people will have had the experience by now that's not as easy as it should be."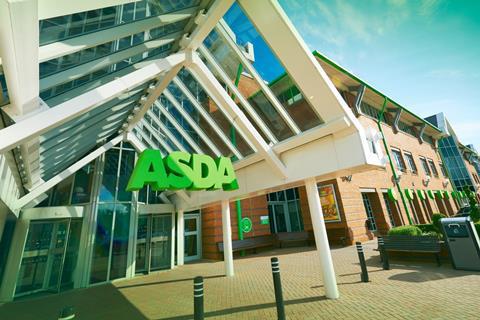 John Lewis has also created more "cubby-type spaces" or "cocoons" where individuals can dial into meetings or work on their own "without losing privacy and without disrupting everybody else".
At Asda's Leeds headquarters, big physical adaptations have been to enable teams to work together. A spokesperson says: "The main change to Asda House has been the transformation of an old and dated canteen into a multifunction collaboration space where colleagues can work, meet and network with each other. We are constantly testing and learning and once we have had a few months of everyone working under the hybrid model we will reassess their space, which could lead to further changes."
At online retailer Very's Liverpool headquarters a holistic approach has been taken. Chief people officer Sarah Willett says: "As a former aircraft hangar, our Liverpool HQ has always been an unusual office but its pre-pandemic set-up was very traditional.
"We've totally reconfigured it with collaboration, community and culture in mind. It's open plan with zones defined by distinctive furniture, carpets and décor to help teams come together in the right places. We've added more breakout spaces for group work, hot desks, accessible kitchens, unisex toilets and tons of green spaces to create a sense of calm.
 "Our coffee shops, juice bar, relaxation zone and gym are still in place and we're looking forward to seeing them buzzing again."
'Real social shock'
As retail's head offices change to reflect the new, post-pandemic reality, the big question is how much time employees might want, or be expected, to spend there.
Jones says Joules has taken a "flexible-first" approach. He says: "We hadn't anticipated or requested colleagues to come back for any number of prescribed days. We've left it up to the individual and the team to get the right balance. It could be no days a week, it could be five days a week depending on colleagues' requirements." That, he believes, is the best way to proceed and reflective of an already established approach to flexibility.
At Asda, the spokesperson says: "Head office colleagues will be expected to work with their teams and line manager to strike the right balance, which may differ from week to week and change over time depending on the roles they are undertaking. However, we do anticipate that most colleagues will spend some time in the office each week from July 19 onwards.
"We have seen the number of colleagues working from both Asda House and George House steadily increase as lockdown restrictions ease and expect a large number of colleagues will work from both sites each day under the new hybrid working model."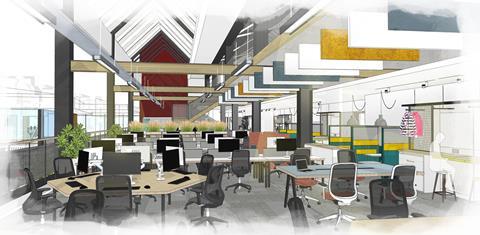 Murphy thinks many questions remain about how working habits will change, or revert to normal.
He points to the polarisation of the back-to-the-office debate, ranging from diktats from some companies such as banks through to the 'work where you please' approach of tech firms. JLP will adapt according to circumstances.
Murphy says: "We're slightly stumped by how declarative some organisations feel able to be about what they're going to do in perpetuity.
"Our position is we have no idea where this is going. Hybrid working is the only thing we can say reasonably. We think the smart thing to do is not rush to judgement. We think the smart thing for us to do is enable, in our case 6,000 people, to walk out of this real social shock that we've all been in and learn as we go."
"We're mindful of the mixed emotions people are experiencing. That's why we're making the return phased and gradual"

Sarah Willett, Very Group
A Very staff survey, which broadly mirrors the proportions at John Lewis and seems to be more or less replicated at companies across the board, found 70% of colleagues felt happy about spending time in the office again, while 30% had worries.
Willett says: "We're mindful of the mixed emotions people are experiencing. That's why we're making the return phased and gradual, with a suite of training and support to help colleagues navigate new systems and technology associated with our hybrid model."
 The retailer has also created a "new ways of working playbook" explaining "how we'll work together and get stuff done brilliantly in this new, digital-first world".
HQ quandary
Jones and Murphy both think staff whose work is closely linked to product, such as designers, buyers and food developers, are among those most likely to make use of head office space. Joules, for instance, designs its own product and Jones says: "In that whole product development process there are moments when being able to be together with the physical product is really helpful."
Willett maintains: "There's no one size fits all when it comes to hybrid working. We're not setting quotas for the amount of time at home or in the office.
"Working patterns for each team will look very different and there'll be individual variations based on role, personal circumstances and career stage. We're using a set of group-level principles to guide our thinking about working patterns, including things like regular check-ins and clear priorities to keep us on track, keeping customer outcome front of mind and being open to adapting quickly when something we've tried doesn't work."
Uncertainty over how working patterns may play out over the longer term has prompted some to wonder whether head office space is likely to be closed or rationalised – particularly when retailers are keen to cut costs.
Asda's spokesperson insists that is not the case for the grocer, pointing to the rising number of staff coming in as evidence of their necessity.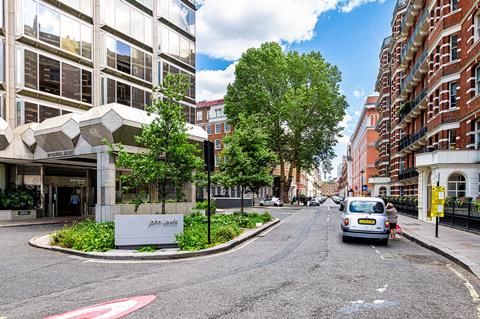 Murphy observes: "We've been asked: 'are we going to close some head offices, are we going to merge all that?' The answer is if we ever become really confident in a position of course we'll take the rational decisions that rational businesses take, but we're miles away from that level of confidence so we're not enacting any irreversible decisions."
The reality is that hybrid or flexible working is here to stay, believes Lord Mark Price, the former Waitrose boss who has since set up employee engagement business WorkL.
He points out that it is a trend that has been growing year on year since long before the pandemic, enabled by technology and driven by individual choices and the high cost of office space.
In 2007 at Waitrose, the grocer decided staff could split their time between home and the office as the business outgrew its HQ space.
Flexible working, Price points out, has helped diversify workplaces by enabling more women to build careers and it is increasingly an expectation among existing and potential employees. "Very few people want things to go back to how they were before," he adds.
However, he believes spending at least some time in offices will continue to appeal to many people.
Price says: "Younger people are more inclined to want to go back than older people. In terms of gender, women have been happy at home but they also felt the pressure of the burden of more caring responsibilities."
The office plays a central role in creating the right company culture and dedicated, expert staff. Price maintains: "There is a perception that people are more productive at home. I'm not convinced that's right.
"I think that there are a number of things you lose – the osmosis of ideas that you get in an office. There's something about collaboration, there's something about creativity, there's something about information sharing, which almost happens by default when you're working in an office with a group of people. All of those are, to an extent, lost.
"When we do our research, people say they're missing their colleagues, they're missing the collaboration and creativity, and they feel that they're losing out on career development. Those are the things that businesses really need to think about and focus on."
While offices may once again be open that does not signify business as usual for HQ staff. For better or worse, the head office is unlikely to ever be the same again.
Like this article?
Unlock all of our premium insight and get a free £100 voucher when you subscribe today.