Asda boss Andy Clarke has hailed the Government's "radical" review into business rates as "significant progress" for retailers.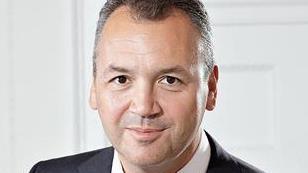 The Government has revealed it will carry out the most "wide-ranging" review into the business rates system in a generation, paving the way for changes to how business across England pay the tax.
Chancellor George Osborne will officially launch the review during the Budget later today.
The Government first revealed that it would carry out a review during its Autumn Statement, but businesses were buoyed by the further details that were released on Monday.
The review, which will look at how businesses use property, what the UK can learn from other countries about local business taxes and how the system could be modernised to reflect changes in the value of property, will report back by the Budget 2016.
Speaking ahead of the Budget, Asda chief executive Clarke said: "This review represents significant progress, following long-standing calls from myself and the business community.
"It's clear that the Government has recognised the investment and jobs retail expansion creates, and that the current system is unequal, has stunted growth and is no longer fit for purpose.
"I'm hopeful the review will lead to fundamental change of an outdated system so that businesses are able to invest with certainty and drive growth in the UK – the news it will be 'radical', wide-ranging and addressing the rates regime in the round is encouraging.
"The retail sector has changed harder and faster in the last few years than at any time before it so I look forward to working with the Government and the industry to develop a new, fair and sustainable approach UK businesses badly need."