How can retailers increase sales with corporate social responsibility activities?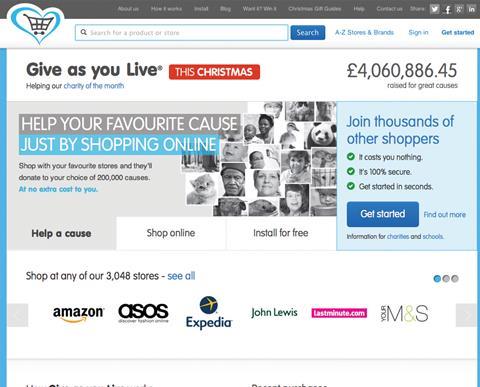 In a competitive industry, the smartest and most successful retailers are those constantly finding new ways to differentiate themselves from rivals.
Increasing corporate social responsibility (CSR) and charitable activities has been found to improve customer perception of a retailer, as well as positively impact sales.
Recent research of more than 2,000 UK shoppers from charitable shopping platform Give as you Live found that consumers perceive retailers as lacking in CSR credentials and are imploring them to do more to help charities.
Data showed that 79% of consumers believe retailers should be doing more to help UK charities.
In addition to looking good by doing their bit for society, retailers could be rewarded with more sales revenue from devoted customers.
Just under half of consumers (49%) said they would spend more money with a retailer if it regularly supported charities and good causes.
Polly Gowers, chief executive and founder of Give as you Live, believes that charitable giving and CSR initiatives should be high on retailers' agendas.
She says: "By simply supporting charities, retailers can improve their image and increase sales."
Gowers adds: "There are several easy and simple ways for retailers to fundraise - from collection tins at the tills to rounding-up online at point of purchase. More innovative ways are continuously being developed; Give as you Live being an example. The platform redirects a retailer's affiliate marketing spend by donating it to the charity that shoppers choose."