British and European retailers are increasingly attracting the interest of overseas buyers. Here are the names you need to know.
South African retailer Steinhoff stunned UK retail when it attempted to muscle in on Sainsbury's takeover of Argos.
Many may never have heard of Steinhoff previously, but it is just one of a number of overseas retail giants with Europe, including the UK, in their sights.
This is a measure of how attractive UK and European brands are to overseas investors and of how dynamic the retail marketplace is.
It similarly highlights the fact that, while UK and European brands are looking at expansion opportunities beyond our borders, the world is looking back at us, seeing the latent global value in our brands and investing in our retail know-how.
Here we spotlight 20 international names that should be on the radar of UK retailers.
The first 10 are companies that are actively investing in UK and European retail brands. The final 10 are companies retailers in the UK need to know when expanding overseas.
Investing in UK and European retail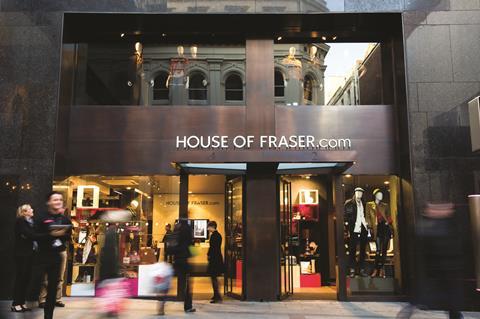 Sanpower Group
Sanpower Group controls more than 100 subsidiary companies in its core sectors of finance, retail, media, property and healthcare, with annual turnover in excess of $13bn (£9bn).
Sanpower operates department store brands in China and bought 89% of House of Fraser for £480m in 2014, while C.banner, a strategic partner of Sanpower, bought Hamleys for £100m in 2015.
The company is firmly established among China's top enterprises and, according to company chairman and Chinese billionaire Yuan Yafei, the group plans to further expand its global influence through continued mergers, acquisitions, partnerships, and relationships with leading retail brands.
Wanda Group
Wanda Group is a Chinese conglomerate operating in four major industries —commercial property, luxury hotels, tourism and department stores. The company's chief executive, Wang Jianlin, plans for Wanda to become the world's largest department store business and for the brand to become "known by everyone in the world" like Walmart or Google.
Wanda Group announced a €2.2bn (£1.7bn) retail and leisure development on the outskirts of Madrid in 2015 and a €3.3bn (£2.56bn) development on the outskirts of Paris in 2016. These developments complement the purchase of British yacht maker Sunseeker in 2013 and the recent £1.1bn investment in building a luxury hotel in London.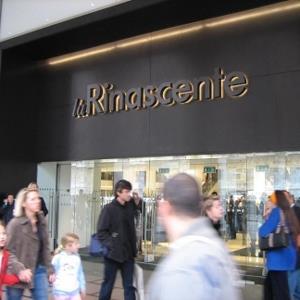 Central Group
Central Group is a family-owned conglomerate based in Thailand that operates brands across retail, real estate, hospitality and restaurants.
The Group purchased La Rinascente department store in Italy in 2011, Illum in Denmark in 2013 and, most recently, took a 50.1% stake in KaDeWe Group, therefore acquiring a controlling interest in the KaDeWe, Oberpollinger and Alsterhaus German department stores.
In 2014, the Group declared plans to target European revenues with the overall aim that it would account for 40% of the group's overall sales value in 2020. The group's chief executive, Tos Chirathivat, says further overseas deals are being negotiated.
Steinhoff International
Steinhoff International is a South African international and household goods retail holding company. Steinhoff owns and operates Cargo, Harvey's Furniture, Bensons for Beds and Sleepmasters in the UK.
In 2014, Steinhoff bought Pepkor for $5.7bn (£3.94bn) to add to its brand portfolio and former Asda chief executive Andy Bond, has been rolling out fashion retail business Pep & Co, targeting mums on a budget in the UK. He has described the offer as "George on the high street".
Steinhoff has been active in 2016, unsuccessfully crashing into the Argos sale before doing the same to Fnac on its purchase of Darty in France.
Brait
Brait is a South African company that has been actively investing in UK retail.
In 2015, Brait snapped up a stake of almost 80% in Virgin Active health clubs along with a 90% share of New Look for a total investment of $2.2bn (£1.52bn). The company plans to roll out hundreds of New Look stores in China over the next five years.
Brait also increased its stake in frozen food retailer Iceland from 19% to 57% in 2012. The $5.7bn it received from Steinhoff for Pepkor in 2014 also means that Brait is in a position to further fund investments in UK retail.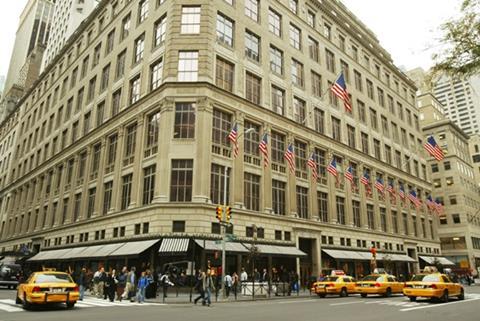 Hudson's Bay Company
The Hudson's Bay Company is a leading Canadian retailer, offering a wide selection of branded merchandise throughout Canada, Germany, Belgium and the US.
The retailer at present operates three of North America's most iconic retail brands – Saks Fifth Avenue, Lord & Taylor and Hudson's Bay in Canada.
Having surveyed the European retail landscape for expansion opportunities, Hudson's Bay Company recently agreed to buy German department store business Galeria Kaufhof and its Belgium subsidiary.
The deal represented Hudson's Bay Company's first move onto European soil and will function as a base from which to expand into new markets over the next 20 years.
Landmark Group
Landmark Group is one of the largest retail conglomerates across the Middle East, Africa and the Indian Subcontinent, boasting a diverse portfolio of fully owned and franchised brands.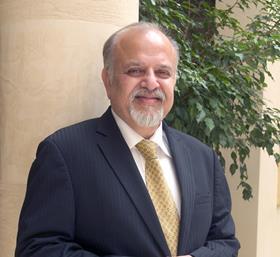 Landmark founder Micky Jagtiani lived in London before taking over the family business in Bahrain, building it into a multinational business and becoming a billionaire. In 2008, Jagtiani acquired a 10% stake in Debenhams and, in 2010, Landmark bought Carluccio's for £90m.
Despite having not made any significant investments on UK or European soil for a few years, Jagtiani was reportedly linked to the recent shareholder activism at Debenhams.
Sun Capital Partners
Sun Capital Partners is a global investment firm focused on leveraged buyouts, equity, debt and other investments. Sun is an active investor, having put money into more than 315 companies it was founded in 1996.
Sun targets mid-market-sized companies with untapped potential, franchise value and a strong market position with $50m (£34.6m) to $1.5bn (£1.04bn) in revenues.
Over the past 10 years it has invested in a number of European retail businesses, notably Vroom & Dreesmann department stores, La Place, The Scooter Store, Scotch & Soda, Strauss Innovation, American Golf UK, Bonmarché, Jaques Vert, Dreams, ScS and Sharps Bedrooms.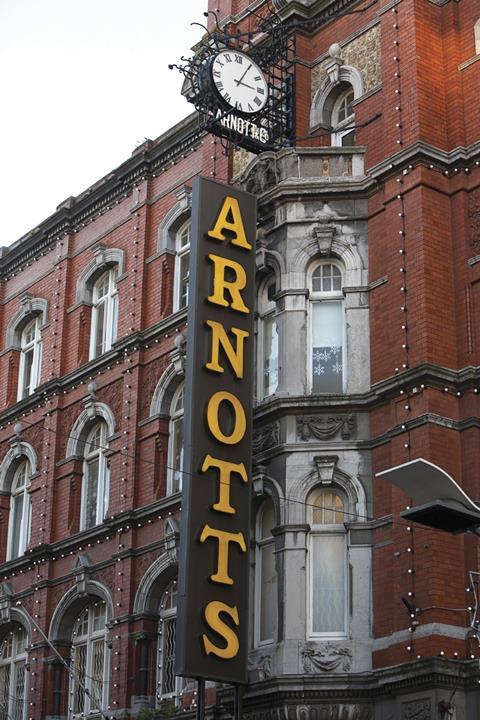 Wittington Investments Limited
Wittington Investments Limited is an unquoted British investment company, 79%-owned by the Garfield Weston Foundation and 20.8% owned by members of the Weston family.
Wittington owns 54.5% of Associated British foods, which is the parent company of Primark, the largest discount clothing chain in the UK. Wittington Investments also owns the British department stores Fortnum & Mason and Selfridges, along with Brown Thomas in Ireland, Holt Renfrew in Canada and de Bijenkorf in the Netherlands.
In 2015, Selfridges revealed record profits and said it would acquire Dublin-based department store Arnotts to complement its existing Irish investment in Brown Thomas.
Foschini Group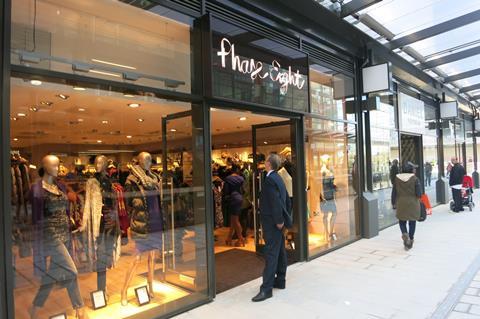 Foschini is one of the foremost retail groups in South Africa, and operates more than 2,700 stores in 27 countries selling clothing, jewellery, accessories, sporting and outdoor equipment and homeware.
Foschini agreed to buy clothing chain Phase Eight from TowerBrook Capital in 2015, paying £140m for an 85% stake in the women's fashion specialist.
The company followed that up by acquiring UK fashion retailer Whistles for an undisclosed sum in March, enhancing its presence in this country and providing a major boost to its international expansion plans.
Companies UK retailers need to know when expanding overseas
Fawaz Alhokair Group
Fawaz Alhokair is Saudi Arabia's most valuable retail and real estate company and has 11 shopping centres across the Kingdom.
Alhokair now operates more than 2,100 stores across 16 countries, representing more than 80 international brands such as Gap, Mango, Desigual, Marks & Spencer, Superdry and Zara.
Alhokair's strength lies in attracting established global brands to Saudi Arabia. Its growth is driven by Saudi Arabia's many wealthy citizens and by a young population with disposable incomes eager for Western goods.
MH Alshaya Co
Alshaya is a multinational retail franchise operator, founded in 1890 and based in Shuwaikh, Kuwait.
It operates multiple brands in fashion and footwear, food, health and beauty, pharmacy, optics, leisure, entertainment and home furnishings in the Middle East, North Africa, Russia, Turkey and Europe.
Alshaya runs nearly 3,000 stores for retail brands such as Debenhams, Mothercare, H&M, Next, Topshop, Harvey Nichols, Starbucks, Mac, The Body Shop and River Island.
Alshaya's performance has been driven by continuous investment in talent, infrastructure, operational excellence and an ambition to become a world-leading retailer.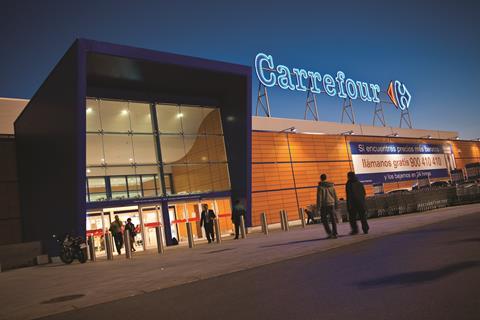 Majid Al Futtaim
Majid Al Futtaim is the leading shopping mall, retail and leisure pioneer across the Middle East and North Africa, with business spanning across 14 international markets.
In retail, Majid Al Futtaim holds the exclusive rights to the Carrefour franchise in 38 markets across the Middle East, Africa and Central Asia, and runs franchise operations for well-known brands such as All Saints, Abercrombie & Fitch and Juicy Couture.
Majid Al Futtaim is dedicated to creating "the world's most transformative and inspiring experiences".
Falabella
Chilean multinational Falabella is the second largest retailer in its homeland and one of the largest in Latin America.
In addition to operating Falabella department stores, it runs Mall Plaza shopping centres, Tottus hypermarkets and supermarkets, Banco Falabella banks and Sodimac home improvement centres.
By providing access to an affordable design at a time when few brands had the courage to set down roots in the region, Falabella became a great ally of Latin American women, trusted for its expertise across a broad array of products and services.
PT Mitra Adiperkasa Tbk
Incorporated in 1995, Indonesian lifestyle retailer PT Mitra Adiperkasa Tbk has achieved exceptional growth over the years.
It is one of Indonesia's largest retail companies with more than 2,000 stores and a diversified portfolio comprising sports, fashion, department stores, kids, food and beverages and lifestyle products.
PT Mitra also operates franchises of foreign brands such as Starbucks, Zara, Debenhams, M&S, Galeries Lafayette, Topshop, Next and Mango.
Despite its rapid expansion, plans were cut back in 2014/15 after profits plunged owing to a weakening rupiah, rising wages and intensifying competition.
Tata (Trent Retail Ltd)
Tata Group is one of the largest Indian multinational conglomerates, comprising more than 100 independent operating companies across six continents with revenues in excess of $108bn (£74.55bn).
Tata's retail arm, Trent, operates Westside, one of India's largest and fastest growing chains with 100 stores, along with Star Bazaar, a hypermarket chain, and Landmark, a family entertainment chain.
In addition to its core brands, Trent also runs Zara stores in India through a joint venture with Inditex and has signed a £85m partnership with Tesco to operate 12 stores in the southern and western regions of India.
Charoen Pokphand Group
Thailand's largest private company and one of the world's largest conglomerates, Charoen Pokphand Group (CP Group) operates in 18 countries through 200 subsidiaries in agro-business and food, marketing and distribution, telecommunications and retail.
CP Group is the sole operator of 7-Eleven convenience stores in Thailand. At the end of 2014, the company had a total of 8,127 stores.
It also than 70 Lotus Supercenters providing Chinese consumers with high quality merchandise in a one-stop shopping experience.
Last year, CP Group reportedly approached Tesco to buy the 1,700 stores in Thailand for approximately $10bn (£6.9bn).
Woolworths Holdings Limited
Woolworths Holdings Limited is a South African retailer, modelled on the UK's M&S. Its core business is the provision of products and services to upper and middle-income customers in the Southern Hemisphere.
Woolworths operates two Australian retail propositions in Country Road Group and David Jones, which it bought in 2014. Country Road sells clothing and accessories under a number of its own brands, while David Jones has 38 department stores across Australasia.
Woolworths Holdings has a strong position and aims to be the leading retail group in the Southern Hemisphere.
Liverpool
Liverpool is the largest department store chain in Mexico, with 85 stores. It is a mid-to-high-end retailer catering primarily to the middle-class families that represent the country's social and economic foundation.
In store, Liverpool offers a complete shopping experience, including – in some locations – luxurious extras such as gourmet food. Liverpool also demonstrates that it is up to date with fashion trends by hosting an annual Fashion Fest event.
Partnerships include US brand Chico's as well as a recently struck franchise partnership with Pottery Barn and West Elm owner Williams-Sonoma across a range of its brands to open 13 franchise stores in Mexico City.
Al Futtaim Group
Al Futtaim Group is a conglomerate owned by Abdulla Al Futtaim that controls automotive, real estate, financial services and retail businesses spanning the United Arab Emirates, North Africa, Central and Southeast Asia and Australia.
Al Futtaim operates franchises for Ikea, Toys R Us, Coast, River Island, Fat Face, Ted Baker and M&S, operations that anchor its real estate developments, which include Dubai Festival City and Cairo Festival City.
Christian Purser is chief executive of Interbrand in London