Next chief executive Lord Wolfson made headlines with his unprecedented decision to share a £2.4m bonus among staff.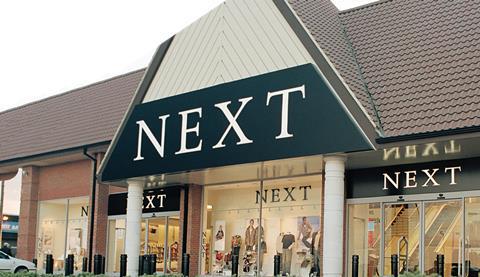 It's not often a chief executive generates glowing headlines when payday comes around - bankers' bonuses and fat cat stereotypes have made sure of that.
But in April, Next boss Lord Wolfson surprised everyone by deciding to share a £2.4m bonus with staff, prompting enthusiastic reactions.
His decision came at a sensitive moment for business leaders. Perceived excessive executive pay has become a bugbear to the general public - as well as to lesser-paid staff - during the downturn, and the culture of the City has been condemned by everyone from Sir Mervyn King, the governor of the Bank of England, to Justin Welby, the Archbishop of Canterbury.
Fran Minogue, managing partner of headhunter Clarity Search, says Wolfson's move is a game-changer. "It's a tide-turning moment, an indication of a more responsible and egalitarian approach to the creation of wealth and wealth sharing," she believes.
But while retail bosses are sometimes lumped into the same bracket as the bonus-hungry bankers, Wolfson isn't the only one to have forgone reward in recent years. There are several examples of retail chief executives slashing or lowering their bonuses as they dig in to improve company performance, although most have been under pressure from shareholders after less-than-brilliant results.
The chief executive of Home Retail Group, Terry Duddy, last year accepted a £217,000 bonus - compared with £615,000 in 2010 - when the company's pre-tax profits dived 60%. Marc Bolland at Marks & Spencer and Justin King at Sainsbury's also accepted reduced bonuses, and Tesco chief executive Philip Clarke waived his in full.
But Wolfson is the first to share his bonus with employees. Why the generosity, and is it likely to spur other chief execs in retail to share the spoils of their success with staff?
Wolfson's wealthy family certainly has a philanthropic streak, and his personal experience as a Next 'lifer' - he rose to the top 10 years after joining the company in 1991 - may also have contributed to a certain amount of empathy for staff in a traditionally low-paid sector.
In his email to employees he said the redistribution was "a gesture of thanks and appreciation from the company, for the hard work and commitment you have given to Next over the past three years and through some very tough times". But aside from that, Wolfson has remained silent on the reasons behind his giveaway.
Bigger-than-expected return
The share-matching plan that led to the giveaway began in 2010 and was designed to encourage share ownership among Next's directors. It evolved from a previous scheme that enabled them to 'bet' on the company's share movements, but that failed to generate returns when the recession hit in 2008.
In the three years since the inception of the latest scheme, earnings per share rose by 60% to 280.8p, resulting in a return far bigger than Wolfson expected.
His bonus will be shared out among 19,400 Next staff (just under a third of the total) who have been with the company since January 2010. In July they will each receive a bonus equivalent to 1% of their salary.
Wolfson forfeited a further £327,000 due under a long-term incentive plan (LTIP) that was capped at £2.5m, a year after returning £640,000.
But the giveaway needs to be seen in context - Wolfson is not going short. This year he took home £4.6m through combined pay, benefits and other bonuses, up from £4.1m last year.
That's not to say he doesn't deserve it. Next's performance has been strong throughout the downturn - it is now the fourth biggest retailer by market cap and over the last decade earnings per share have trebled, climbing from 94p in 2003 to £2.98 in 2012. Revenue from continuing operations rose from £3.44bn in 2012 to £3.56bn in the year to January, while pre-tax profit climbed to £666.5m.
Wolfson's unprecedented step was recognition of the undoubted hard work of his staff, but opinion is divided
over the significance of his decision and whether it will start a trend among other retail bosses. Minogue thinks the move is an influential one, but says any trend will be limited to a certain type of leader.
She says: "I think it will put pressure on other fortunate individuals to follow suit, although it is more likely to be independently wealthy owners and chief executives of private rather than public companies."
But others were more sceptical.
The GMB union dismissed Wolfson's initiative as a "PR gesture". GMB regional secretary for the southern region Paul Maloney says the decision won't benefit 60% of Next's staff.
"If [Wolfson] wants to be serious about this, he will say 'I will take a reasonable salary of £1m per year' and the rest is ploughed back into staff pay," he maintains.
Reasons behind the giveaway
But Minogue counters that higher wages may not be the best way to improve staff benefits, especially if the economy dips again.
"If an individual wishes to share their bonus with those who helped achieve it, this is the best way," she says. "I think people will be reluctant to put up wages because of the additional fixed costs, such as National Insurance and pension contributions. If the business turns down again in another recession then you're left with a much higher wage bill."
Benjamin Viney, senior manager for performance and reward at advisory firm BDO, says Wolfson's giveaway was designed to satisfy several purposes - not least the need to maintain success by keeping staff motivated. "Not only will staff have received the bonus, they will have seen it in the papers, so it will create goodwill," he says.
"It's certainly a very unusual move. It contradicts other examples of executive excess and, with him doing this, it brings a lot of good PR to his business. He's also got first-mover advantage.
The next time it happens or the next time after that, it's not new any more, so the potential for goodwill and PR
is diminished."
One-off gesture
But Viney believes the shared bonus is unlikely to set a trend at Next or at other retailers, especially at private businesses, which disclose less information about director pay awards and where bosses will come under less pressure as a result.
"Wolfson has taken care to position this as a one-off - he doesn't want to establish a precedent for himself. The growth in the share price was much more than he expected," he adds.
"To set a [wider] precedent for this kind of thing you need a lot of companies doing it, and this year has almost gone in terms of the biggest, most high-profile comparators."
He adds most businesses don't have the transparency over pay that is required for directors to feel the pressure.
Wolfson might also have been spurred by "a degree of embarrassment that the share-matching plan has grown far more than expected", Viney adds.
And there could even be a negative consequence to his actions - the remuneration committee at Next "may have a feeling of being undermined", according to Viney. "They've gone through a very detailed process and then he goes and waives £2.4m."
Steve Tatton, editor of the Executive Compensation Review for the Incomes Data Services (IDS), agrees Wolfson's gift is probably a one-off. "It's about the conscience of the individual involved. He just might be one of those people who's quite well paid and wants to share his fortune with others, especially his employees," he says.
According to the IDS, even after forgoing the £2.4m from his share-matching plan, Wolfson's remaining earnings of £4.6m exceed the average £4m of other FTSE 100 bosses. In a growing trend, he and other chief executives are now handsomely rewarded under LTIPs that often compare a company's performance with that of its peers. So even if a business performs poorly, a chief exec could still be well-rewarded under an LTIP if the firm has fared
better than its rivals.
Across all FTSE 100 directors, IDS found that basic pay and bonus growth slowed in 2012, but the value of LTIPs rocketed by 81% to a median of just under £1m. Wolfson's LTIP performed well against that measure last year, accounting for £2.5m of his total earnings.
According to Tatton, while shareholders "will be pleased to see more traditional elements of pay seemingly slowing…directors' earnings can still grow significantly as a result of a complex mix of incentives". LTIPs are used by more than 90% of the FTSE-100.
Viney concedes that the giveaway to each staff member isn't huge, especially in comparison with Wolfson's overall earnings. And it comes against a backdrop of subdued pay rewards for lower-ranked retail staff across
the sector.
Petra Wilton, director of policy and research at the Chartered Management Institute, points out that while the gift was "a great gesture", the industry has not delivered big pay increases for rank-and-file workers. In the year to April, wages in retail rose by 1.3% compared with 2.6% across all sectors. And even though middle-management wages in retail compare well, entry-level salaries are "particularly low" at £16,000, says Wilton.
Partnership models
Among Next's rivals, the 80-year-old partnership model used by John Lewis is perhaps the best-known example of spreading business benefits among staff to boost morale and encourage a team ethic. After thousands of Next staff pocket their 1% bonuses in July, should the company consider going further and adopt some of John Lewis' methods?
Each year the John Lewis board decides how much of the partnership's profits should be reinvested back
into the business and how much should be paid to partners as a bonus.
Last year the bonus was 17%, equivalent to nine weeks' pay. "There's increasing evidence that partnerships are good for business, but our model won't be right or practical for everybody," says Andrew Moys, director of communications for the John Lewis Partnership.
On Wolfson's bonus giveaway, he adds: "There are signs of various companies trying different ways of sharing financial rewards, which has got to be a good thing."
So, although retail staff might eye Wolfson's gift optimistically, hoping for a similar gesture from their own bosses, observers generally agree that Wolfson's bonus giveaway is an individual choice and not the start of a trend that is likely to permeate to other parts of the industry.
The reactions sparked by Wolfson's gift says less, perhaps, about the culture of high corporate pay and more about the kind of person Britons would like to run their companies.