Amazon has partnered newspaper and magazine wholesaler Smiths News to launch a same-day pick-up service at 500 newsagents and convenience stores.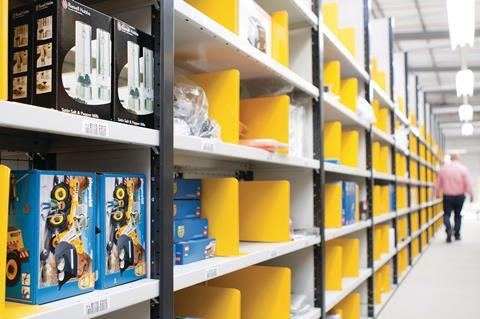 Customers will be able to order products up to 11.45am, and collect their items at one of 500 locations from 4pm.
Users will be able to order by 7.45pm to pick up from 6.30am the following day and the service will be free to members of Amazon's £79 a year Amazon Prime service.
Non-members will be charged £4.99 for use of the same-day or 'express-morning' collection service.
Amazon.co.uk managing director Christopher North said: "This is our fastest pick-up service yet. We know that Prime customers love fast delivery and the convenience to pick up their order at a time and place that suits them best."
Customers will be notified via email when their order is available and parcels can be collected at up to 11.59pm depending on the closing time of the store.
Pass my Parcel
The stores offering the service will advertise it with 'Pass my Parcel' branding. The branding is already used in 6,000 pick-up locations, which include Amazon Lockers and stores used by the Collect+ courier service.
Amazon claims it has doubled deliveries made to Amazon lockers in the last year.
North said: "We have recently added Birmingham International Airport and a number of London tube stations to our ever-expanding list of pick-up locations.
"Our intention is to keep rapidly adding to the many thousands of existing pick-up locations to ensure that customers all over the UK are provided with as much choice as possible when it comes to the delivery of their Amazon order."
Mark Cashmore, group chief executive of Smiths News parent company Connect Group, claims the company is "uniquely placed to deliver a twice daily pick-up service that is second to none in speed and convenience".
News of Amazon's same-day delivery service comes the day after Google revealed it was extending its own same day delivery service in the US.
Google has also introduced an Amazon Prime style membership fee that will offer people free deliveries if they pay a $95 (£60) a year membership fee.
Amazon launches same-day delivery service at 500 locations
1

Currently reading

Amazon launches same-day delivery service at 500 locations

2

3