H&M has had a meteoric rise from 18th to second in Retail Week's Indicator after investing in digital to create a "modern and relevant" customer experience
Less than 18 months ago, H&M was in the digital doldrums.
As the world of fashion increasingly gravitated online, the Swedish fashion giant – a late-comer to ecommerce – began to lose market share to pureplays such as Asos and Boohoo.
In early 2018, the retailer admitted it had made some strategic mistakes, revealing itself to be painfully slow in adapting to wider shifts in the market.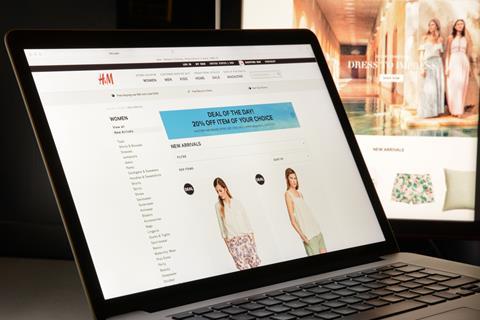 "The fashion industry is changing fast," group chief executive Karl-Johan Persson admitted at the time. "At the heart of the transformation is digitalisation and it is driving the need to transform and rethink faster and faster."
Transforming fast is just what H&M has done over the past year and its investments have not just brought its digital offer up to scratch but made it market-beating.
As a result, H&M has soared up Retail Week's Indicator ranking, going from 18th last year to second this year, behind only Amazon.
H&M UK and Ireland online manager Charlotta Emanuelsson says: "We have a clear strategy to rapidly digitise and transform what we do as a business and we had some way to go. It's fantastic to see that it's paid off."
Although H&M has invested in digital across its vast global empire, the UK has been a pioneering market for the retailer. Emanuelsson says the UK, the most advanced ecommerce market in the world, was prioritised because "we knew we had demand from the customer". "This had to happen," she emphasises.
A unique digital offer
There was lots of work for H&M to do. Emanuelsson admits: "The honest truth is that we had to do some of the basic features to keep up with our competitors, particularly in this market."
Product pages have been improved with better visuals – there are now six images on average for each product rather than four last year – customer reviews added and more competitive delivery windows were offered.
But the business went beyond just getting the basics right. "We needed features that make us unique," says Emanuelsson.
One of those features is the In-Store Mode on the H&M app. The function is designed to help the customer when they're in store. Using visual, text search or even scanning barcodes, the shopper can find if the products they want are in that store in their size without rifling through racks of clothing. The feature also tells users if items they have 'favourited' are available in that shop.
"We're super proud of features such as the In-Store Mode, which is unique in the market," says Emanuelsson.
"Whilst the individual features themselves such as visual search and scanning a barcode to find things in-store aren't brand new, what is unique is merging the two technologies together to create a function that really does help deliver a seamless experience to our customers.
"It was important that we had unique features in the app. It's a competitive market and people only have so much space on their phone, so why should you have the H&M app?"
The In-Store Mode also helped further H&M's digital aim, which is to create a "seamless experience".
"We knew we had strength in our fantastic stores but they needed to work in combination with the ecommerce side of our business to create a really modern and relevant customer experience. We want to create an increasingly seamless experience and allow our customers to shop wherever they want to shop regardless of channel and make it easier for them."
Investment in RFID in stores, which H&M has rolled out across the past year to help it improve its supply chain efficiency, has enabled the In-Store feature in the app.
H&M head of expansion for the UK and Ireland Moritz Garlich says: "We've taken massive leaps forward in terms of technological implementation. Since we've made this fantastic investment, it's transformed our ability and the speed at which we to respond to customer demands. In-Store Mode is just the start of a more digitised journey for the customer."
The move to a new online global platform, which was completed in January, gives H&M a stable and scalable system to enable faster development of customer-facing technologies meaning more innovations should come thick and fast in the year ahead.
Improving delivery and reducing returns
While the retailer is trying to boost sales online, it is also making efforts to reduce returns by improving fit information.
Reviews from customers who have bought products show whether they thought sizes came out too big, too small or spot on and it has even launched a Perfect Fit app in Sweden, which allows customers to create a digital avatar based on selfies taken on their mobile so they can try items on virtually to find the right size and fit when shopping online.
H&M has also boosted its logistics and now offers market-beating delivery and returns. Speed of delivery has been enhanced with both next- and same-day delivery available in the UK. Speed of communications has also been improved, with response times on social media reducing from 10 hours to 10 minutes.
The retailer's new 73,000 sq m warehouse, its first "omnichannel distribution centre", will further enhance its delivery offering when it opens later this year and will help it keep up with shoppers' demands for speedy delivery.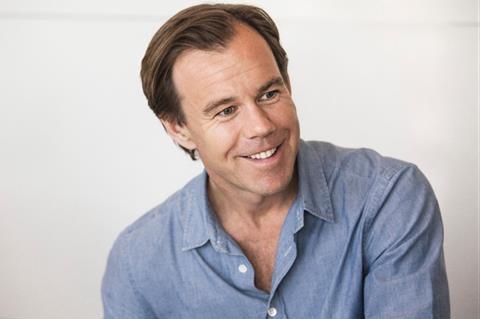 Garlich says: "It's a true omni-distribution centre, servicing online and offline and these types of investments will pave the way to the future. It will provide an even more aligned offering between online and offline because it gets supplied from the same source. That will bring incredible speed from the time of ordering to the customer. That's another fantastic position for us to improve on."
These initiatives are already starting to pay off. Global online sales jumped 22% last year and H&M is pushing ahead with further transformation to improve the customer experience.
As Persson said earlier this year: "The rapid transformation of fashion retail continues and we can see that our own transformation work is taking us in the right direction, even if many challenges remain and there is still hard work to do.
"The progress we have made in our strategic focus areas confirms that we are on the right track. Therefore, we continue moving forward at full speed and we are optimistic about the future for the H&M group."