Deliciously Ella – the keynote speaker at Retail Week's Be Inspired conference – shares her journey from blogger to businesswoman and gives advice for budding entrepreneurs.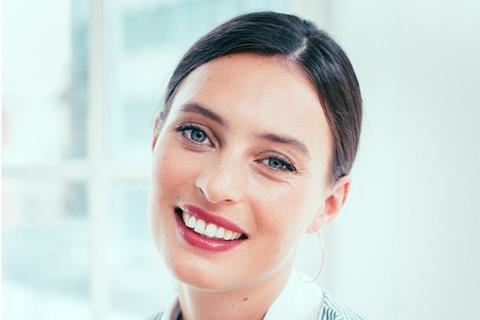 The rise of the blogger has created many a social sensation. However, few have made it quite as big as Ella Mills (née Woodward), founder of healthy food blog Deliciously Ella.
While some social media sensations opt to work with a wide array of partners and have their team send out a raft of sponsored posts, Mills decided to create a brand of her own.
"There's definitely careers to be made in the social media space, but every month is dictated by what other people's marketing teams want. I didn't want to be a part of it – I wanted to do my thing, what I wanted," she says.
Now, six years after creating her heathy food blog, Mills is a bestselling author and deli-owner, and her products are stocked in thousands of supermarkets across the UK.
But Deliciously Ella began during a dark period for Mills. In 2011, at the age of 20, she was diagnosed with an illness called postural tachycardia syndrome, which she says had a "devastating effect" on her life, both mentally and physically.
"It was either calorie-counting or old-school vegetarianism. It was missing a bit of sparkle, so I decided to do it myself"
The illness meant that Mills couldn't control her heart rate. Simply standing up would lead to her heart rate surging to 180 or so. Rather than enjoying the student life, she ended up practically bed-ridden.
"I'd gone from being a normal person and my priorities being what normal student priorities are – going out, having fun and gossiping about who did what last night with who – and suddenly I couldn't walk down the street," she remembers.
"I felt so lonely and isolated. I hit rock bottom, and I thought 'if I continue on this trajectory, what is my life going to be like?' I'm going to live at home forever and have no real career."
In a bid to feel better, Mills decided to change her lifestyle and adopt a plant-based diet. However, she struggled to find recipes that appealed.
"It was either about calorie-counting or very old-school vegetarianism. It was missing a bit of sparkle, so I decided to do it myself."
Mills – who admits she was more Ben & Jerry's than kale and quinoa back then – started experimenting with recipes. When she found something she liked, she decided to photograph it and share it with the world via a blog: Deliciously Ella was born.
Building an empire
Creating a health food empire was not at the forefront of Mills' mind, though, despite her links to the food industry – her mother is Sainsbury's heiress Camilla Sainsbury.
In fact, Mills is a somewhat reluctant entrepreneur – which may seem surprising given that Deliciously Ella was a finalist in last year's prestigious EY Entrepreneur of the Year awards.
"I never saw myself as very ambitious," she says. "You always hear stories about entrepreneurs selling marbles at school. From day one, they're entrepreneurial in their instincts – I was not like that. Not even a tiny bit. "
However, her blog soon took off. Powered by social media, her readership grew and soon people were asking her to host cooking classes and supper clubs.
But it was when she launched her own app in 2012, which immediately shot to number one in the iTunes store, that the potential of Deliciously Ella was brought to light.
Mills admits it was all a bit overwhelming, particularly when she was approached to write her first cookbook – which would go on to be the fastest selling debut cookbook ever.
"It felt ridiculous. At the time I was just writing my Wordpress blog from my parents' kitchen."
Deliciously Ella was certainly popular, but back then it wasn't a business. Mills says she simply said 'yes' to the various offers that came her way.
She credits her husband Matthew – who joined the business back in 2015, just three months into their relationship – as bringing some strategic direction to the project.
"The 'Free From' aisle was ripe for disruption. It was quite fragmented and lacking quite a lot of flavour. We had that authenticity that we could bring to the market that was a real USP"
"It was only then that we sat down and asked what Deliciously Ella was going to be," she says.
And what conclusion did she come to? A consumer products brand.
"The opportunity was 100% grocery and retail. The 'Free From' aisle was growing so quickly, but it was ripe for disruption.
"There weren't the big brands that you have in the cereal aisle. It was quite fragmented and lacking quite a lot of flavour. We had that authenticity that we could bring to the market that was a real USP," she says.
But are supermarkets doing enough to capitalise on the healthy living trend? Mills says they are gradually growing their healthy eating product ranges, but says it is a "slow process" for them to create and test a product, and bring it to market.
That's why she believes there is such a big opportunity for Deliciously Ella in this space.
"Supermarkets are starting to look for this and we can supply it for them. We have a brand that has good awareness," she says.
And it appears the major grocers agree. Over the past 18 months, Deliciously Ella products have been stocked in almost 6,000 stores across the UK.
Succeeding on social
The social media platforms on which Mills was discovered are still the beating heart of the brand and how Deliciously Ella continues to grow awareness.
Despite aiming to take on giants like Unilever and P&G in the consumer products market, Deliciously Ella does not hold a sizeable marketing budget and instead uses its social sway. And it is a sizeable sway – the brand has 1.3 million followers on Instagram.
Mills says social is an amazing marketing tool "and it's free".
Despite her various commitments, she spends at least three to four hours a day responding to people that comment on her posts.
"I am our social media team!" she exclaims. "It's not feasible for everyone [who owns a brand] to do it, but I know no-one is better at being authentically Ella than me."
And authenticity is at the key of a good social strategy, she insists.
"People need to feel like they're getting something from you and it's not just transactional. That's the root of success of Deliciously Ella, as people feel like they're part of a community, not just a voyeur or a consumer of what we do."
The store experiment
But before the product push, Mills and her husband decided to bring the brand to life on the high street.
She said moving from cookbook to store to consumer products felt like the right transition for Deliciously Ella.
Mills opened three delis across London – one in Weighhouse Street, Mayfair, one in Seymour Place, Marylebone, and a Herne Hill branch in south London.
However, it soon became clear that these delis were "not scalable". Mills closed down the Seymour Place and Herne Hill branches earlier this year after the deli business posted losses of almost £724,000.
Mills says it was evident that building a restaurant chain was not right for Deliciously Ella.
"Chains that work really well are things like pizza restaurants where it's a really simple menu and quite easy to do in lots and lots of sites. What we were trying to do was quite complicated and operationally challenging," she says.
Other celebrities in the food world have also struggled on the high street. Jamie Oliver revealed earlier this year that he is closing 12 of his Jamie's Italian branches and undergoing a CVA.
Mills says it was hard to build authenticity with a chain of delis. She is adamant she wants her delis to be "a hub for the Deliciously Ella online community" and was firm that she needed to visit each deli daily.
"Managing growth is sometimes about taking a step back and making the core of what you do the best"
"You'd have people come from Berlin to visit it – it's only right that I'm front and centre," she says.
Failing fast is the oft-used start-up mantra, but Mills admits it is often hard to admit that you, as a business owner, have got things wrong.
"There's so much stigma about saying 'I've made a mistake' and it's such a shame as, the quicker you admit it, the more likely you are not to pay massive consequences for that mistake," she says.
"Managing growth is sometimes about taking a step back and making the core of what you do the best."
As much as Mills is a firm believer in physical space – "it gives people a sense of who you are and what you do" – she says that the world of property is not aligned to how modern businesses operate.
"Being young, we want to fail fast and learn fast. There's a lack of flexibility in physical spaces as you're tied into leases that are hard to get out of and costly," she laments.
The remaining Deliciously Ella in Mayfair is bustling when Retail Week visits. Tucked away behind Oxford Street, the deli has a homely feel with exposed brickwork, rustic wooden tables and colourful tiles.
Mills says it is a true "brand home" and is vital for product research and development for the consumer goods business. "You have a few thousand people each week telling you what they like," she says.
Lessons learned
It was a steep learning curve from blogger to brand owner, and Mills has many lessons to share with would-be entrepreneurs.
Focus and a clear vision of what you're trying to achieve are crucial.
"More small businesses die from indigestion than starvation. Doing too many things is a dangerous game," she warns.
She uses the example of when Deliciously Ella launched a pop-up deli at Wilderness Festival. It was a massive undertaking and involved taking 50 people and 2.5 metric tonnes of food to a field in the middle of Oxfordshire.
"It wiped out the team for some time and was it really worth it? What were we trying to achieve? Model it out – if you're going to break even, what's the point?" she says.
"More small businesses die from indigestion than starvation. Doing too many things is a dangerous game"
Surrounding yourself with the right team and relinquishing some control has also been important.
Mills, who admits her strengths lie in creativity and brand, rather than spreadsheets and supply chain, says employing her ex-financier husband as chief executive was a "game-changer".
She has since employed other experts, such as Dan Barrett, former head of innovation at Innocent.
"It's important to put your ego to one side. The only way you're going to get better is with people who know better than you," she says.
However, she says knowing your own strengths and not being afraid to let your voice be heard is equally as important.
"When you're inexperienced in your career but closer to the brand than anyone else that's an interesting challenge," she says. "Sometimes you need to sit up and say 'no, that's not the right thing for us'."
She uses the example of an expensive branding project that the business undertook that produced results that "didn't look or sound like us".
"I sat back and thought 'you're the experts – I must be wrong'. Nine months later, it all ends up in the bin," she admits.
Make sure the time is right
We may live in a start-up generation where many a millennial is vying to become the next Mark Zuckerberg or Elon Musk, but starting a business is not right for everyone, warns Mills.
"It's full-on. Everyone else will leave the office and you won't ever really. If there's a problem, you're going to have to fix it.
"It's your flat that the loan's against. So do it when you're ready as it has to come above everything else."
But does she ever regret the big challenge she took on?
She laughs. "Sometimes I think how good it would have been just being an influencer. Your margins are so good and cost structure is so low. No – this is much more exciting and it's in your hands. It's harder but more rewarding."
Be Inspired
Ella Mills is speaking at Retail Week's annual Be Inspired conference on Wednesday, June 27, in London, which is designed to promote and encourage women to fulfil their career aspirations.
She joins speakers including M&S managing director for clothing, home and beauty Jill McDonald, Boden chief executive Jill Easterbrook, Ann Summers chief executive Jacqueline Gold, Notonthehighstreet.com and Holly & Co founder Holly Tucker MBE, and Jess Phillips MP.
The event takes place at 155 Bishopsgate and is attended by 600 retail executives.
Visit https://beinspired.retail-week.com/conference2018 to find out more and book your place.