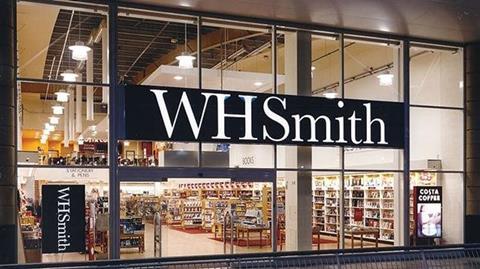 WHSmith is the UK's leading specialist multiple newsagent, a category covering books, greetings cards and other stationery, plus gifts etc in addition to newspapers and magazines. It is currently on a mission to extend its ranges and add more product categories to drive up transaction value and conversion rates. This has been accelerated as a result of the current pandemic.
Operations are divided into two divisions by location type – High Street (including online through whsmith.co.uk, funkypigeon.com, cultpens.com and two small stationery websites acquired in 2019) and Travel (railway stations, airports, hospitals, workplaces, etc).
The main technology focus for the retailer is continual cost-cutting and operational efficiency. It is also investing in its ecommerce sites and developing its mobile offer.
Driving international Travel growth is also a current priority, with the US a key focus. From late-2018 the retailer has doubled the size of its international Travel division through the acquisition of US travel stores specialists InMotion and Marshall Retail.
Impacted by the pandemic, WHSmith sales have fallen 36.6% to £886m over the two years to August 2021, with the Travel division bearing the brunt of the shortfall. While total Travel sales slumped 27.5% in FY2021, the High Street division returned to modest 3.6% growth. Group operating losses were significantly reduced in FY2021 as the High Street division returned to profitability, although Travel losses escalated.
See related content from Retail-Week.com