TK Maxx is an off-price apparel and homewares retailer owned by the US-based TJX Companies. The group shares some brands across operating territories whilst others, such as Winners and Marshalls, only exist in North America. TJX International operates TK Maxx in the UK and Ireland, along with Homesense in Germany, Poland, the Netherlands and Australia.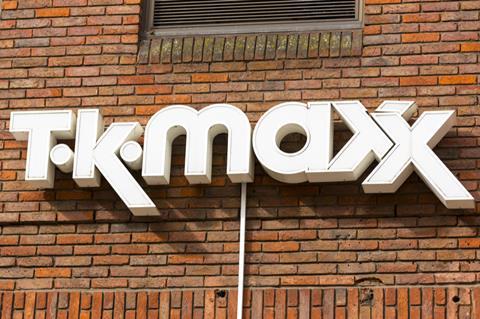 TK Maxx offers own brand, as well as branded and designer products at significantly discounted rates from previous fashion seasons, order cancellations, and manufacturer overruns. It also makes significant operational savings in its stores by using minimal construction, such as not dividing departments with walls, and modular fittings.
During the 2020 financial year, TK Maxx was significantly impacted by the Covid-19 pandemic due to the heavy reliance on its store estate for sales. As a result, the retailer planned to invest in its online operations and to launched a transactional website for its Homegoods brand in the US to reduce the level of dependency it has on its bricks and mortar operations.
The retailer reported a group sales increase of 3% to $49.9bn (£40.5bn) for the year ending 28 January 2023 (FY2022).
The TJX UK subsidiary has yet to file for FY2022. UK sales had surged 45.2% to £3.3bn the previous year. The TK Maxx online business still only accounts for a small proportion of the total.
Innovation rating: 1
See related content from Retail-Week.com