The Very Group, which owns Very and Littlewoods, is a former catalogue retailer and now operates entirely online with a focus on credit. The fully digital group sees more than 80% of sales come from mobile devices.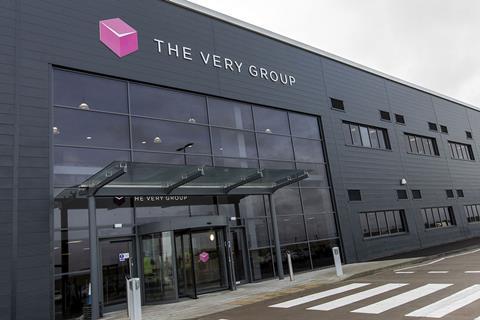 Former boss Alex Baldock spearheaded the digital transformation of The Very Group, backing artificial intelligence "in a big way" to improve personalisation and the customer experience in his five years as chief executive before leaving in 2018 following completion of his transformation strategy.
The group was overseen by former betting executive Henry Birch who continued the digital transformation, specifically focusing on warehouse automation and financial services innovations. Lionel Desclée took up the CEO role in late September 2022 after Birch stepped down.
Group sales, including its significant financial services business, stood at £2.3bn in FY2020, with the business having performed well during the pandemic. Underlying profitability has been built through investments in technology and removal of staff silos, although statutory profits were obliterated by hikes in PPI provision for the three years to FY2018 before building strongly over the two most recent years through strong cost control.
The business rebranded from Shop Direct to The Very Group in January 2020, looking to better leverage its brand.
See related content from Retail-Week.com