The Entertainer is a family-owned toy retailer founded by Catherine and Gary Grant in 1981. It aims to offer a child-friendly retail environment and its offer is shaped by the Christian values of Gary Grant, who continues to head the business.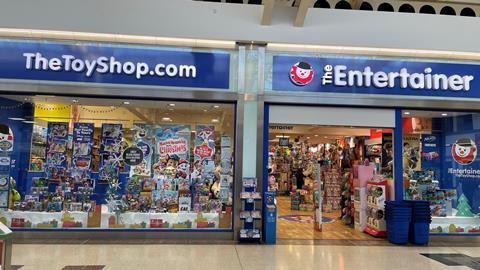 The retailer has more than 170 stores across the UK, as well as a growing international presence, which increased dramatically to 522 franchised stores across The Entertainer and Early Learning Centre (ELC) in FY2019 following the acquisition of the latter brand.
Expansion under franchise agreements has also been bolstered, particularly in the Middle East and Asia, in recent years through a series of new deals including a franchise deal for up to 30 stores across the Middle East with Apparel Group, a partnership with Arabic Triangle to enter Egypt in 2018 and an agreement with Zeta Retail to launch in Kazakhstan.
It also acquired the 57-strong Spanish toy retailer Poly out of administration.
The Entertainer continues to make a big push in multichannel development, having launched a new mobile-first website in 2018.
Robust sales growth has been reported over the years, with solid pre-tax profit margins despite substantial store expansion.
The Entertainer posted a strong sales recovery, with revenues rising 11.8% to £201m in FY2021. Although the retailer was disrupted once again by the pandemic, with stores closing for the first ten weeks of the financial year.
In the challenging retail environment its performance has also recently been impacted by a lack of key toy crazes, costs incurred by new channel investment, as well as the integration of the newly acquired ELC business.
Innovation rating: 3
See related content from Retail-Week.com