The Body Shop is a high-profile UK retailer, but the ethical beauty products specialist makes only a small proportion of its sales in the domestic market.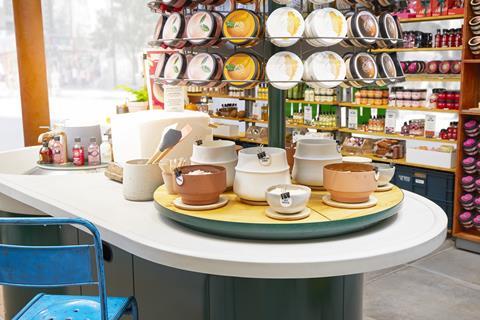 Private investor Aurelius Group looks set to acquire the retailer by the close of 2023 in a £207m deal with current owner Natura &Co.
The Body Shop is currently operating around 3,000 stores across more than 80 countries around the world, some 1,750 of which are franchised.
The Body Shop has a rapidly growing ecommerce business and replatformed its website on SAP Spartacus in 2020 as part of an overhaul of some of its core systems. The retailer wants to provide a seamless and personalised shopping experience for its global customers regardless of how they shop the brand.
The business was established by Anita and Gordon Roddick in 1976 when the husband and wife team opened their first shop in Brighton.
The Body Shop was owned by L'Oreal for ten years until it was acquired by Brazilian cosmetics manufacturer Natura &Co in 2017. This prompted a renewed focus on its ethical and campaigning heritage.
Innovation rating: 3
See related content from Retail-Week.com