Superdrug is part of AS Watson's UK operations, alongside discounter Savers and fragrance specialist The Perfume Shop. AS Watson is itself the retail arm of conglomerate CK Hutchison, which also operates the mobile network Three.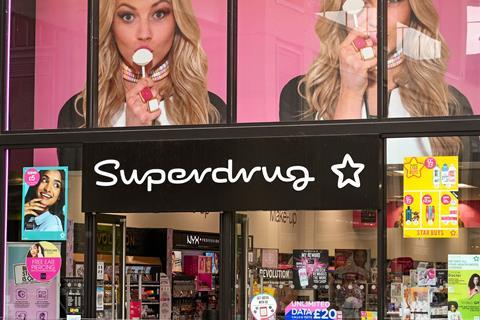 Superdrug has transformed under former Savers managing director Peter Macnab, with solid like-for-like growth restored and margins strengthening.
Driving online growth is a key focus and Superdrug has benefitted from investment by its parent in developing its digital strategy, particularly from the creation of a £37m digital lab aimed at improving the customer experience.
The retailer has been in expansion mode in recent years, with a long-term target of taking the UK store network to the 900-mark, from its current portfolio of around 795 stores. Alongside refurbishments across its estate, Superdrug is developing and trialling new store formats focused on beauty, wellbeing and related services.
In November 2022, Superdrug integrated a beauty and wellness online marketplace into its website that hosts a plethora of premium and emerging brands.
Superdrug posted a stellar set of results for the year ending December 2022 (FY2022) as sales rocketed 17% to £1,367m while pre-tax profits rose to £77.8m.
Innovation rating: 2.5
See related content from Retail-Week.com