N Brown is a larger-size clothing specialist which is undergoing a digital transformation programme, recasting itself from a traditional catalogue retailer to a digital-first operation.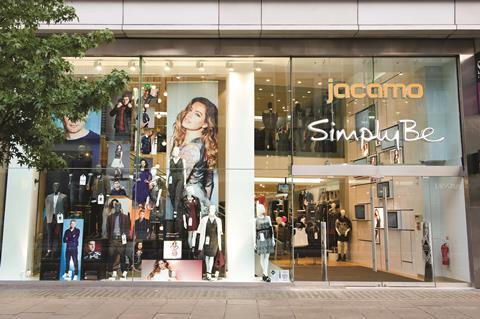 Having taken the helm in early 2019, chief executive Steve Johnson has accelerated the transformation process with a refocused, customer-centric strategy "to drive profitable, digital growth".
Group sales fell 13% to £728.8m in the year to end-February 2021 (FY2020), with revenues falling in both the retail and financial services divisions. Retail sales dropped 14.4% to £468.4m.
Profits have been coming under significant pressure as a result of the increased investment in transforming the business and some associated disruption to trading, as well as a customer compensation error in its financial services division.
Although the retailer remained profitable for the second year running in FY2020, statutory pre-tax profit tumbled 72% to £9.9m, from £35.7m the year before.
Johnson is committed to simplifying the business, focusing on the core UK market and scaling back its US business.
It will continue to invest in its core technology platforms to streamline the user experience and make the business more agile. It is also investing heavily in data analytics to improve efficiency and customer targeting.
A £100m fund-raising was approved by shareholders in November 2020 and will be invested in a new front-end experience for its retail websites, a new financial services platform, and "accelerated" marketing investment targeted at digital and social channels.
Innovation rating: 2
See related content from Retail-Week.com