Mint Velvet is a multichannel women's fashion retailer launched by the former senior team at Principles in 2009.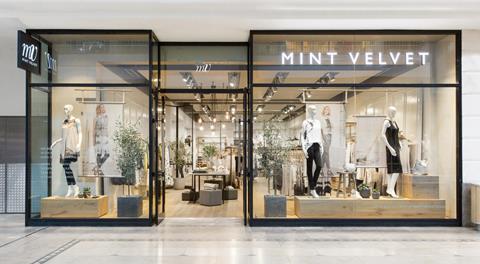 Pitched to fill a gap for affordable fashion for the 30-something market, its "relaxed glamour" concept has clearly struck a chord.
Online had been the main driver of growth - with nearly 58% of overall sales generated online in FY2021. The retailer says it has a programme of "continuous improvement" for its website and that the current focus is on optimising the mobile experience.
As it considers its retail portfolio, it is set to open a handful of new doors in 2023.
The multichannel business model has made for elevated profit levels. Despite ongoing investment in growing the business, Mint Velvet's pre-tax profit margins are among the highest in the fashion sector.
In March 2019, River Island owner Lewis Trust Group took control of Mint Velvet, building on the "significant" stake it had bought at the end of 2015. The Mint Velvet founders still run the company independently, however, ensuring it retains its identity.
Innovation rating: 1.5
See related content from Retail-Week.com