JD Sports is a sportswear and fashion retailer which has been expanding worldwide through an aggressive acquisition strategy, particularly in North America. International expansion upped overseas sales to £4.9bn in the 2021 financial year. It is expected to grow considerably thanks to its recent acquisitions.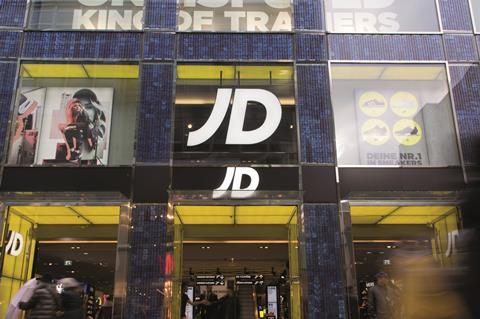 Pentland Group, which owns brands such as Speedo and Berghaus, holds a strategic stake in the retailer.
The sports fashion division provides the bulk of revenues, with the outdoor division suffering a turbulent period in FY2020 but showing signs of recovery into FY2021. The Go Outdoors brand has undergone significant operational changes which led to a stint in administration in 2020 (see Go Outdoors profile).
Strong supplier relationships with the major sportswear manufacturers provide it with exclusive products and solid margins, underpinning its noteworthy performance.
JD is now looking to substantially invest in its supply chain operations to support the increase in online trade and to mitigate additional costs from UK and EU cross-border trade.
JD has acquired Xercise4Less, Livestock, DLTR Villa, Shoe Palace and Sizeer in recent years, but it was unable to finalise its acquisition of Footasylum, with the Competition and Markets Authority vetoing the acquisition in November 2021. More recent acquisitions such as Wheelbase and Leisure Lakes in the UK see JD enhancing its presence in the premium cycling market.
See related content from Retail-Week.com