Ikea is one of the world's largest furniture retailers with around 465 stores across 63 markets, many of which operate as franchise stores. It has a successful business model focused on offering stylish flat-pack furniture at affordable prices, with a strong emphasis on cost management across the business.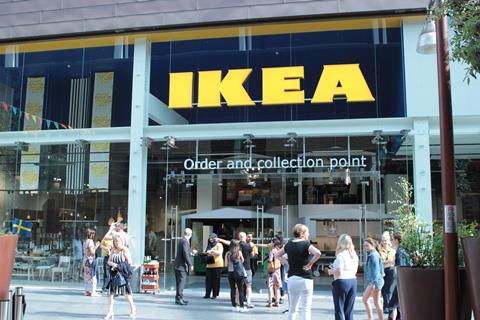 The retailer trades through just over 20 UK stores, with the majority adopting its traditional big-box format and a handful in its urban formats. More recently expansion has shifted to its smaller city formats and online as the retailer recognises changing consumer behaviour.
Ikea's sister company and property firm Ingka Centres has recently been strategically moving towards multipurpose destinations in urban locations anchored by smaller-format Ikea stores and supported by appropriate food, beverage, retail and leisure units, under new Livat branding. Indeed, in February 2022 Ikea opened a small-format store in Hammersmith at a new Livat Hammersmith site.
A similar branch is set to open on Oxford Street in autumn 2023 after Ikea struck a £378m deal to acquire the former Topshop flagship store at Oxford Circus.
Ikea has also been aiming to further develop its consumer product range, particularly around smart home, and increase the automation of production and supply chain processes. At the same time, it is expanding its Taskrabbit installation services in existing and into new markets.
The Ingka Group – the largest Ikea franchisee – reported a 5.7% rise in revenues to €42bn (£35.6bn) during the year to 31 August 2022 (FY2022).
Within the UK, Ikea delivered sales of £2.2bn in FY2022, rising 12.6% year-on-year, with UK retail sales of £2.1bn.
Innovation rating: 3
See related content from Retail-Week.com