Holland & Barrett is the UK's largest supplements and health food retailer.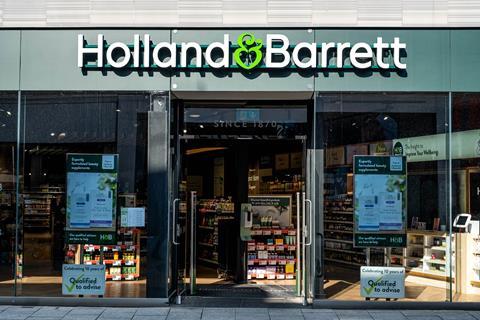 It has over 700 stores in the UK as well as nearly 300 stores internationally.
Recent investment has focused on digitally transforming the brand into a leading omnichannel retailer.
Holland & Barrett is a vertically integrated retailer that manufactures and repackages most of its product offer at its manufacturing facility in Burton-on-Trent.
Holland & Barret saw its group sales remain static for the year ending September 2022 (FY2022). Sales declined 0.2% to £725.3m with UK revenues falling 1.9% to £509.1m while international sales grew 4% to £216.2m.
Innovation rating: 2.5
See related content from Retail-Week.com