Gymshark is a fitness clothing brand that targets millennials looking for affordable workout gear for the gym or for leisure. It has grown very rapidly since it was founded by Ben Francis in 2012, faring particularly well during the pandemic.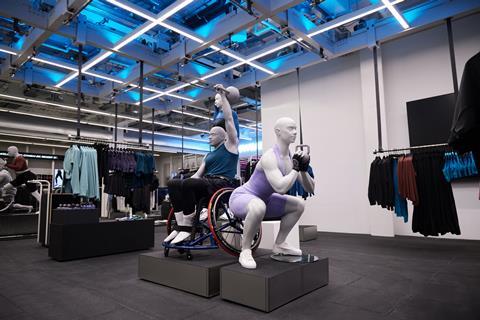 Gymshark revenues soared in the year ending July 2022 (FY2022), with group sales climbing 20.5% to £484.5m, driven by its international business, where sales jumped 25% to £395.5m.
As part of its ongoing expansion, the retailer opened its first permanent store, on London's Regent Street, in October 2022. The 18,000 sq ft space is "experiential" and Gymshark is eyeing further bricks-and-mortar expansion internationally.
Its meteoric rise has led to a flurry of investment firms looking to acquire minority stakes in the business and in August 2020 private equity firm General Atlantic took a 21% stake in Gymshark in a deal that valued the retailer at more than £1bn.
The strategic partnership with General Atlantic is enabling Gymshark to 'turbo-charge' its intentions to become a leading global fitness brand and allowing for further international expansion, with a particular focus on North America.
Gymshark already has dedicated sites in several European markets as well as Australia and the US, and also has a platform in US dollars for the rest of the world. Its international operations now account for some 80% of group sales.
Gymshark uses social media influencers as brand ambassadors and supports this with "timely pop-ups" around the world. This has given Gymshark a strong global fan-base.
Technology plays a fundamental role in supporting its rapid growth. A few years ago the retailer replatformed onto Shopify Plus to enable it to meet increasing customer demand.
Innovation rating: 2.5
See related content from Retail-Week.com