The UK's high-profile outdoor equipment retailer Go Outdoors had established a successful business model built around the gap in the market for a destination chain covering the whole of the outdoor pursuits market.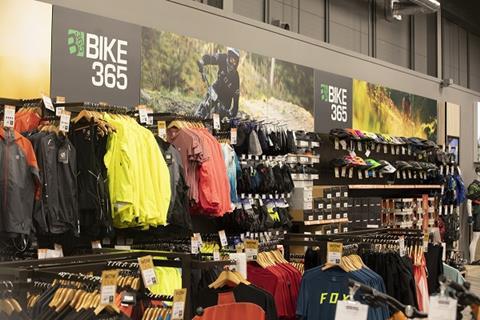 It was founded in 1998 by Paul Caplan and John Graham with one store in Sheffield, and went on to become a big-box one-stop shop for family activities, located mainly in out-of-town locations.
The retailer's ability to offer and display the whole gamut of outdoor activity related clothing, footwear and equipment provides the company with an authoritative image, while its strongly promotional stance, supported by the Go Outdoors Discount Card, has been well-suited to the value-oriented mindset of consumers.
Sports fashion giant JD Sports bought out Go Outdoors and its then 58-store estate for £112m in November 2016, adding it to its outdoor division that also includes Millets and Blacks.
At the time of the Go Outdoors deal, JD Sports outdoor division was loss-making, and it took on a further £16m of net debt but the company was keen to complement the work already done with Blacks and Millets and to strengthen JD's offering in the outdoor sector.
Pre-pandemic, Go traded from 67 stores and had continued to grow its online proposition. But less than four years after the takeover, JD Sports announced that "as a consequence of Covid-19, Go Outdoors was no longer viable as previously structured" and brought in administrators.
The devastating impact of lockdowns and restrictions throughout FY2019 followed what the retailer called a "challenging trading year" in FY2018 . While sales had increased by 3.3% to £240.2m, an increase in exceptional items, largely related to the cost of system integration into the group's infrastructure, saw the retailer swing to a pre-tax loss of £0.7m.In what has been called a controversial move, just a week later, JD Sports bought Go Outdoors back for £56.5m in a bid to renegotiate better rents with landlords.
Prior to this the outdoor division was trying to move towards category killer status, with Go Outdoors superstores becoming destination outlets that customers are prepared to drive for an hour to visit. The value of its own-brand proposition and the scale of JD Sports' operation added to its strengths.
In FY2021, Go Outdoors looks to have turned a corner. Sales increased year-on-year to £316m, up 48%, with profitability also improving.
See related content from Retail-Week.com