Overview
British retailer Frasers Group is headed up by Michael Murray, successor to Mike Ashley, who retains a 62% stake in the business.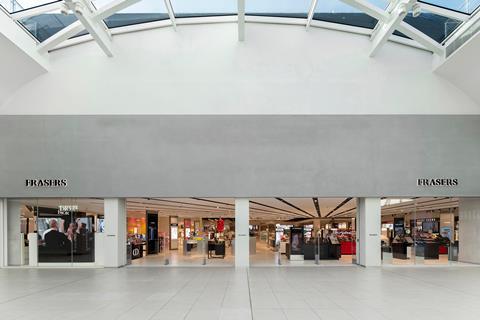 The group strategy is to "provide consumers with access to the world's best sports, premium and luxury brands, by providing a world-leading retail ecosystem".
Frasers Group sees itself as a platform of brands with an efficient merged operating system, merchandising and supply chain operation underpinning the sports, luxury and premium businesses that sit on top of it.
Frasers Group operates upwards of 1,600 stores, of which just over 1,000 are located within the UK, across its large portfolio of brands.
Whilst sports retail accounts for the bulk of sales, it has moved into fashion, beauty, and electronics more recently.
The group holds stakes in several retailers including Mulberry, Hugo Boss and Asos, as well as Boohoo, AO and Currys more recently.
Over the years it has acquired a growing number of retailers including I Saw It First, Missguided (sold on to Shein in 2023), Studio Retail, Amara.com, Game, Jack Wills and House of Fraser.
In 2017 it acquired upmarket department store Flannels whose stores best demonstrate Frasers' premium ambitions.
Driven by the acquisition of Missguided and I Saw it First during the period, Frasers Group sales surged 15.8% to £5.57bn in the year to end-April 2023 (FY2022).
Profits strengthened significantly as a result of the strong sales performance, with group pre-tax profit nearly doubling to a record £660.7m, reflecting a stellar 11.9% margin.
See related content from Retail-Week.com