DFS is the UK's second-largest furniture retailer after Ikea and the clear market leader in upholstered furniture with a market share of around 27%.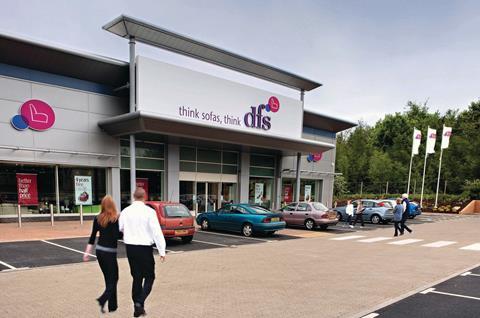 It has extended its presence in the UK to approaching 130 DFS stores following its flotation back in 2015 and is also active through the Dwell and Sofology brands, having acquired the latter towards the end of 2017 to bolster its omnichannel credentials.
Under CEO Tim Stacey, from 2019, the DFS Group has embarked on a digitally led strategy to position the business for future growth.
An earlier acquisition of handmade furniture business Sofa Workshop was sold in late-2020 to accelerate investments in technology and multichannel across the core DFS and Sofology brands. The Sofology store network had been grown to 55 outlets by June 2022.
In March 2022, DFS announced a new 'Pillars and Platforms' strategy that will unlock new categories of growth, while leveraging its leading upholstery made-to-order model advantages.
As part of this new strategy, the retailer closed down its fledgling operations in the Netherlands and Spain in 2022 to focus on the core domestic business.
In "the most operationally challenging year that [it] can remember" DFS Group pre-tax profits slumped 43% to £58.5m in the year to end-June 2022 (FY2021) as supply chain issues and inflation took their toll, reducing the pre-tax profit margin from 9.7% to 5.1%. Total sales rose 8.5% to £1,149.8m on an ongoing basis.
Innovation rating: 3
See related content from Retail-Week.com