Burberry is an international luxury brand with a distinctive British heritage and it is the undisputed leader of those embracing digital.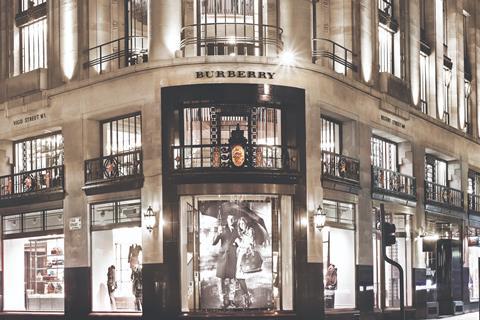 Burberry premiered new collections on Snapchat in 2015 and disrupted the industry when it made catwalk styles available for immediate purchase through social media.
The group has driven online sales by adding its entire catalogue to Farfetch's global platform, launching an Instagram shop and creating its B-Series social media product drops which look to cash in on hype culture.
In 2019, the retailer further honed its digital credentials in Asia and began livestreaming events with influencers on the T-mall marketplace. Ongoing innovations such as these have provided significant boosts to its brand heat and supported social media follower growth.
Burberry.com is active in 12 languages across 45 countries and has rolled its app out globally.
Under former chief executive Marco Gobbetti, the Burberry brand has been transformed, with an increased focus on luxury, while a five-year restructuring programme has focused on cost efficiencies.
Burberry moved under new leadership from April 2022, having lured former Versace boss Jonathan Akeroyd back to the UK as chief executive with Gobbetti leaving the business at the end of 2021.
FY2021 has seen a strong recovery, with sales for the 53 week period reaching £2.8bn, up 21% on the previous year.
See related content from Retail-Week.com