Burberry is an international luxury brand with a distinctive British heritage and it is the undisputed leader of those embracing digital.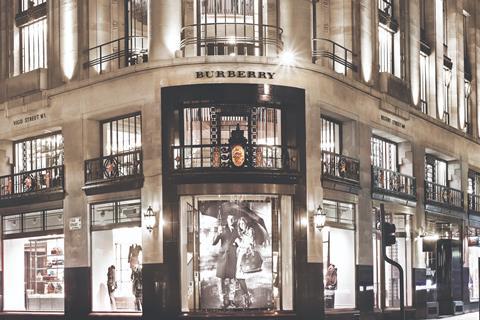 Burberry premiered new collections on Snapchat in 2015 and disrupted the industry when it made catwalk styles available for immediate purchase through social media.
Despite its digital recognition, ecommerce sales continue to account for a small proportion of group sales. it has driven online sales through adding its entire catalogue to Farfetch's global platform, launching an Instagram shop and creating its B-Series social media product drops which look to cash in on hype culture.
In 2019/20, the retailer further honed its digital credentials in Asia and began livestreaming events with influencers on the T-mall marketplace. These have provided significant boosts to its brand heat and has supported social media follower growth.
Burberry.com is active in 12 languages across 45 countries, with a redesigned site launched in the second half of 2016/17. This was followed by the global roll out of its new customer app in 2017/18. In November 2017, the group set out a multi-year plan to re-energise its product, communication and the experiences customers have of the brand under then new chief executive Marco Gobbetti. The brand also contemporised its logo, monogram and product design under chief creative officer Riccardo Tisci.
However, Burberry experienced a 62% plummet in pre-tax profits to £168.5m on a reported basis during 2019/20 as it took on a significant level of asset impairment to its stores and inventory. It also saw sales costs remain flat, despite a lower level of revenue, and reductions to operating expenses were not able to mitigate the effects of the coronavirus pandemic. Group sales dipped slightly to £2.63bn.
Meanwhile, in a bid to push its brand image more upmarket, Burberry shuttered 23 non-strategic locations and closed all non-luxury US stores during 2019/20. At the same time, it opened three new flagship stores in its key Asian territory which should help support recovery when lockdown is eased.
Burberry is moving ahead under new leadership from April 2022, having lured former Versace boss Jonathan Akeroyd back to the UK as chief executive after Gobbetti announced plans to leave the business at the end of 2021.
See related content from Retail-Week.com