Amazon is the world's largest online retailer. The US-based giant reported total UK revenues of £23.22bn ($31.91bn) in 2021, but gross merchandise volume for the site is considerably higher when third-party sales marketplace sales are taken into account.
The company is known as an industry disruptor and continues to place its big bets in terms of technology and innovation. These include warehouse automation, electric vehicles, Prime Air drone deliveries and its proprietary brands such as Alexa and Kindle. Amazon puts the customer at the heart of its strategy, constantly working to improve and expand its assortment, products, fulfilment and customer experience for its millions of Prime members worldwide.
Alongside its first-party retail activities, Amazon generates revenue from third party seller services, subscription services, advertising and AWS.
Amazon has owned Whole Foods since 2017, in a move to strengthen its presence in food retailing. Grocery remains a key expansion category for the retailer, with new formats such as Amazon Fresh and the development of Just Walk Out technology. Amazon Fashion is also making moves to gain a stronger foothold with the opening of its Amazon Style physical format. Physical store sales still form a small percentage of Amazon's overall business.
Amazon is not immune to market forces, however. In late 2022 it embarked upon a cost-cutting review and made cuts to staffing across several divisions. This followed slower growth post-pandemic and was also a response to spiralling overheads. The company is dealing with the consequences of overinvesting in fulfilment capacity, finding itself with excess space for the first time.
In the second half of 2021 Jeff Bezos transitioned from CEO to executive chairman, as Andy Jassy stepped into the CEO role.
In the UK Amazon appointed former vice president of its European fashion division John Boumphrey to lead its UK business in November 2020.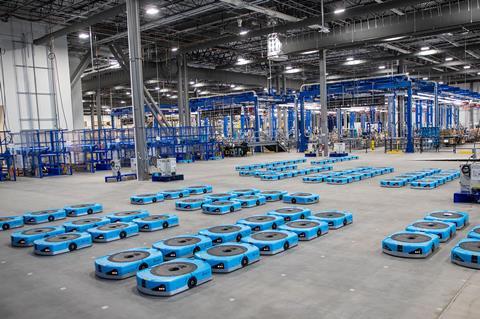 Innovation rating: 4.5
See related content from Retail-Week.com