To celebrate International Women's Day, we take a look at the women in retail who have broken down barriers and smashed through glass ceilings to pave the way for the next generation of female leaders.
There is an endless list of women who have turned the retail industry on its head.
Whether it's in the form of becoming the highest paid person in the FTSE 100, being an online pioneer or a champion of ethical practices, all of the women in question are forces to be reckoned with and will continue to inspire the next generation of female bosses.
Estée Lauder
Estée Lauder, the founder of the company that bears her name, started her beauty empire in 1946 with just four skincare products. That business turned over almost $12bn last year.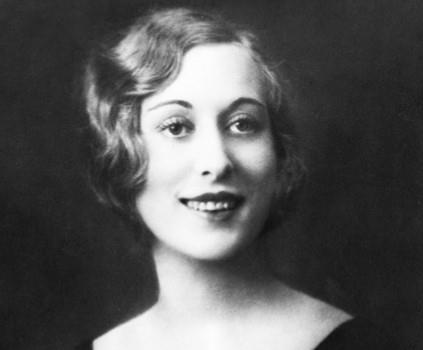 She encouraged women to rethink their approach to beauty products and see fragrance as something to use daily and purchase themselves rather than a gift that's used on special occasions.
Lauder revolutionised how products were sold and brought many concepts to retail that are commonplace today. With very little marketing budget, she pioneered the in-store beauty demonstration and introduced the now-famous Gift With Purchase — a concept that is now industry practice in beauty retail.
Her unusual ways of marketing new products included the "Telephone, Telegraph, Tell a woman" mantra. She believed any woman who loved the product would spread the word.
Aramis, Clinique, Prescriptives, Lab Series and Origin are all luxury brands under the Estée Lauder umbrella, which is now reportedly worth more than $50bn.
Anita Roddick, founder of The Body Shop
The Body Shop founder Anita Roddick was a pioneer for ethical sourcing and proved that doing good can make good business sense.
After spending time travelling and witnessing women's beauty rituals from around the world, Roddick was inspired to create The Body Shop in 1976.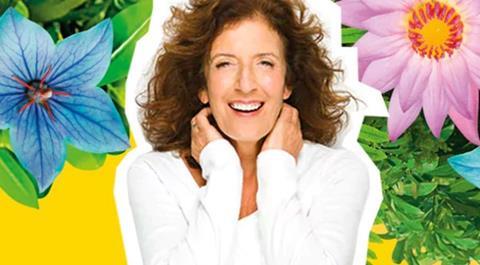 She vowed to source products ethically, fight causes and give back to communities.
Throughout her life she fought for human rights, animal protection and environmental change and to this day the brand is still leading the way on those causes.
Cosmetic giant L'Oréal bought The Body Shop in 2006 for over £650m and new owner Brazilian cosmetics group Natura acquired the company for €1bn in 2017.
Roddick, dubbed the capitalist with a conscience, died in 2007 and left her entire £51m fortune to charity. But her spirit lives on in The Body Shop.
The retailer's new store format is plastered with posters of her opening the first store. The Body Shop UK boss Linda Campbell told Retail Week: "A 14-year-old walking into The Body Shop today might not even know who Anita is – we want to remind and educate our customers of that."
Doris Fisher, co-founder of Gap
Doris Fisher is the self-made billionaire who co-founded clothing brand Gap with her husband Don in 1969.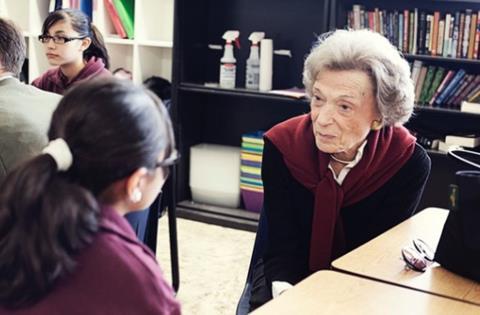 The idea came about after the couple struggled to find jeans to fit Don, and after raising $63,000, Gap was born.
Originally selling jeans and music records, Doris and Don opened their first store in their home city of San Francisco, which was nearly called Pants and Discs. Luckily, Doris came up with the name Gap, after the "generation gap". The name marked out the couple's target market – the relatively new phenomenon known as the teenager.
Gap took advantage in the explosion in teen culture. Despite difficult times of late, Gap Inc, which also includes Banana Republic, Athleta Inc and Old Navy, is now the world's fourth-largest fashion retailer – after Inditex, H&M and Uniqlo – with more than 3,000 stores worldwide.
Doris, who is reportedly worth $2.7bn, served as Gap's merchandiser from the day it opened until 2003 and sat on the retailer's board until 2009, the same year that husband Don died.
Meg Whitman, former eBay chief executive
Meg Whitman is best known for her time at eBay, when she turned a fledgling online flea market into an ecommerce powerhouse.
Joining as chief executive in March 1998, eBay had just 30 employees and a turnover of $4m. When she left 10 years later the online marketplace had a whopping 15,000 employees and a turnover of $8bn.
Her experience at Procter & Gamble, Bain & Co and Disney gave her the right grounding to nurture eBay to the successful company it is today and along the way changed how consumers buy and sell.
Whitman left eBay in 2008 but two years later was named the eighth-best-performing chief executive of the past decade by the Harvard Business Review.
In 2008, Whitman was cited by The New York Times as among the women most likely to become the first female President of the United States. The following year she ran for Governor of California but was unsuccessful.
After a stint as chief executive of Hewlett Packard, last year she became chief executive – and the first employee – of Dreamworks co-founder Jeffrey Katzenberg's smartphone streaming service Quibi, and helped secure $1bn worth of investment.
Forbes ranked her number four in a list of the richest self-made women in America in 2018. She is said to be worth $3.5bn.
Angela Ahrendts, ex-Burberry and Apple retail boss
From a small town in Indiana to the highest-paid chief executive in the FTSE 100, Angela Ahrendts has smashed glass ceilings time and again on her way to the top.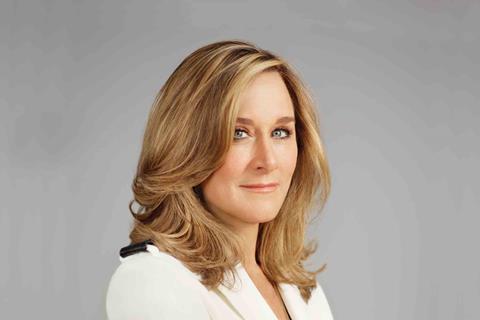 She started her career at the bottom, working her way up in bra-maker Warnaco, before becoming president of Donna Karen in the late 80s.
She later worked at Henri Bendel and Liz Claiborne, but it was at Burberry that Ahrendts really made her name. She successfully turned around the business, which was in the midst of an identity crisis, and tripled its sales and quadrupled its share price during her tenure.
Ahrendts was the highest-paid person in British business in 2013, earning more than any other FTSE 100 chief executive.
After her stellar job at Burberry, Apple poached her to become executive vice-president of retail. The tech giant paid her twice as much as chief executive Tim Cook for jumping ship.
She was the best-paid Apple employee, earning over $25m in 2017, but stepped down earlier this year. She is tipped to take the reins at Ralph Lauren.
Natalie Massenet, founder of Net-a-Porter
Ecommerce pioneer Natalie Massenet proved that luxury fashion can be sold online.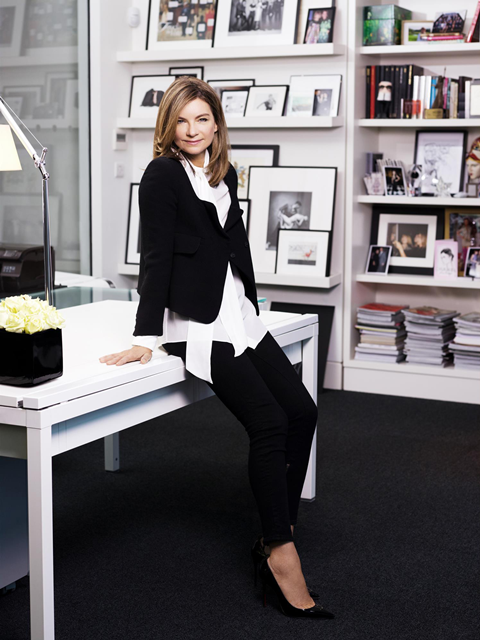 She launched Net-a-Porter from a flat in Chelsea in 2000, when the dotcom bubble started to burst. This led to many would-be investors and fashion brands approaching her new venture with great caution.
She proved them all wrong.
In 2010, Massenet sold Net-a-Porter Group, which by then included Mr Porter, The Outnet and Porter Magazine for a reported £50m to Swiss company Richemont.
She continued to be involved with the business as executive chairman but later sold her shares for more than £100m after the group was sold to Italian rival Yoox. Richemont bought back the entire Net-a-Porter Group last year in a deal valuing the business at €5.3bn.
Massenet is now non-executive of luxury fashion platform Farfetch and lends her expertise on the luxury fashion market to founder Jose Neves.
She has also launched her own venture capital firm, Imaginary Ventures, which has invested in businesses including cult millennial beauty brand Glossier, Khloe Kardashian's denim company Good American and Farfetch.
Massenet was given an MBE for her services to the fashion industry in 2009 and was made a dame in 2016 for her services to fashion retail.
Renuka Jagtiani, chair and chief executive of Landmark Group
The Middle East is a major expansion focus for many Western retailers, and Renuka Jagtiani, chair and chief executive of Landmark Group, has helped build a bustling retail market in the region.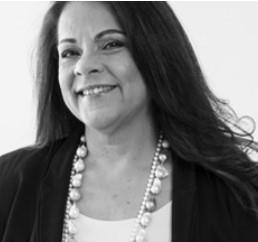 Landmark Group is one of the biggest retail conglomerates across the Middle East and India. Over the past 20 years, Jagtiani has helped grow the fashion and hospitality businesses and been the driving force behind its expansion into new countries and ecommerce.
Landmark Group, founded by her husband Micky Jagtiani, has gone from one store in Bahrain to over 2,400 across different continents and runs the franchise operations of Spar, Kurt Geiger and Nando's to name but a few.
Jagtiani is a huge advocate for women's rights and knows the importance of equality in the workplace. Nearly 50% of Landmark Group retail store staff are female, with nearly 40% representation at a senior level.
Marty Wikstrom, ex-Nordstrom and Harrods boss
Marty Wikstrom has transformed department store retail as we know it.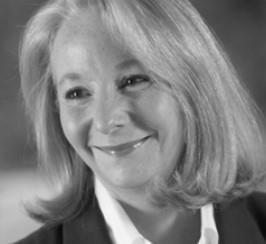 With over 30 years' experience in the sector, she started her career as a part-time sales assistant at Nordstrom and worked her way through the ranks until becoming president of the full-line stores group.
She didn't stop there. Wikstrom went on to become managing director at Harrods, the first female to ever hold a directorial position in the department store's long history.
Wikstrom is now a founding partner of Atelier Fund, which specialises in acquiring luxury brands, and is board director at some of the most prestigious businesses in the country including Fortnum & Mason, Johnstons of Elgin and Farrow & Ball.
She joined the World Retail Congress' hall of fame in 2017.
Hear from more inspirational women at Retail Week's Be Inspired conference
Retail Week launched its fourth annual Be Inspired conference today, with speakers including TJX Europe president Louise Greenlees, retail magnate Theo Paphitis and Propercorn founder Cassandra Stavrou.
The event will take place on Wednesday, June 19. To find out more about the conference and Retail Week's Be Inspired campaign, which aims to encourage and inspire the sector's future female leaders, visit: beinspired.retail-week.com
Retail Week Live
Fifty per cent of the line-up at Retail Week Live is made up of fantastic female leaders, who will be at London's InterContinental O2 hotel on March 27 and 28.
To check out the packed programme, and book your tickets, click here.