To mark World Menopause Day, Saska Graville, founder of MPowered Women and upcoming speaker at Retail Week's Diversity Futures summit, explains why retailers must invest in menopause policies and awareness because to "brush it aside is bad business".
Any business, any manager, any co-worker in retail who is ignoring the issue of menopause in the workplace is simply not doing their job properly.
That may sound drastic, but the impact of menopause on a whole organisation, from top to bottom, is huge.
It affects everyone, not just the women suffering the symptoms. It is a health and wellbeing issue and a productivity issue, so to brush it aside isn't just irresponsible – it's bad business.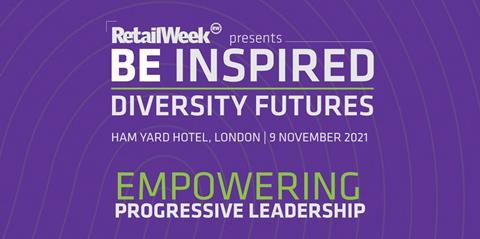 Supporting women through menopause is one of the focuses of the Diversity Futures summit, taking place in person on November 9. Get your ticket here to join Saska Graville for a roundtable discussion on what actions to put in place.
The great news is that more workplaces are wising up and wanting to do something about it. The challenge for many is that they're not quite sure how.
Only 38% of menopausal women feel supported at work
At MPowered Women we are on a mission to help women thrive in midlife – and that includes at work.
It breaks my heart when I read the statistics on the devastating impact that menopause symptoms can have on working life.
A recent poll of our Instagram community showed that 93% of working women were adversely affected, with only 38% feeling their workplace was supportive. That's not good enough.
This depressing picture is reflected elsewhere. The Chartered Institute of Personnel and Development found that 59% of working women between the ages of 45 and 55 with menopausal symptoms experienced a negative impact on their ability to do their job.
And 62% of women surveyed by Vodafone said the same. Even worse, 43% of them were too embarrassed to ask for help.
These are women at the top of their game with decades of work wisdom and experience. They are an asset for any business and yet they're feeling so demoralised that quitting seems the only solution.
A quarter of women surveyed by Wellbeing of Women said they had considered handing in their notice, rather than struggling on.
It's time for employers to wake up to the impact of menopause
I know how they feel. I was 49 when my symptoms kicked in and the timing could not have been worse.
After a career in women's magazines, I had made the move to agency life and started a new role as a communications director for global lifestyle brands.
"If my symptoms had been spotted and supported, it might have saved me 12 months of quiet sobs in the office toilet"
Overnight, my brain fogged up and my confidence disappeared. I was hit with chronic anxiety about my ability to do my job, which I blamed on the unfamiliar world I found myself in.
It didn't occur to me that the problem was perimenopause, not PR – I just thought I'd made a huge career mistake.
To be clear, I hold myself as much to blame as anyone for my ignorance. However, I also wish that my workplace had recognised that a woman in her late 40s suffering a crisis of confidence might be menopausal.
If my symptoms had been spotted and supported, it might have saved me 12 months of quiet sobs in the office toilet.
As it was, I ended up at my GP and was offered hormone replacement therapy (HRT). Within weeks, I had my mojo back.
This awareness – from both employer and employee – is at the heart of how to empower menopausal women in the workplace. Education, information and empathy are needed.
"We midlife women are menopausal and in our prime – the two are not mutually exclusive"
Once a woman knows what she's dealing with, she can take steps to feel better.
She can stay in the workplace and continue to contribute and succeed, not step aside too soon – taking all her symptoms with her.
So what does awareness-raising within an organisation look like?
For a start, it has to be for everyone. A woman needs to recognise her own symptoms, but so do her colleagues and her managers. The information must be given to all.
Having a menopause policy that is only rolled out to midlife women will just perpetuate the stigma of menopause as something that women have to keep to themselves.
It will remain taboo until everyone is comfortable talking about and understanding it.
It is also important to realise that menopause is not an illness. Symptomatic women don't need sick leave; they need information so that they can take appropriate action.
For me, that was HRT. Taking time off or dropping my hours wouldn't have helped my oestrogen levels or my bank balance.
Ultimately, we midlife women are menopausal and in our prime – the two are not mutually exclusive. Everyone wins when we can do our jobs properly.
Saska Graville is speaking at Retail Week Be Inspired's Diversity Futures summit on November 9. Graville will be hosting an interactive roundtable on how organisations can take responsibility and put support in place to help women through this challenging time. Places are available on a first-come-first-served basis.
Follow Mpowered Women on Instagram @mpowered_women and join the new private Facebook group Women With Ambition, Attitude and Brain Fog.

Saska Graville is co-founder of Mpowered Women, the platform that helps women thrive in midlife.