Global healthcare services provider Walgreens Boots Alliance has reinforced its commitment to creating a culture of diversity and inclusion by becoming a partner for Retail Week's Be Inspired programme.
It is the latest in a number of retailers – including Primark and Marks & Spencer – to pledge support to Be Inspired, the global movement focused on inspiring retail talent and building a pipeline of female chief executives.
Launched in 2016, the programme unlocks potential and ambition via workshops, its community platform, mentoring, a podcast, content across retail-week.com, a Senior Leadership Academy, and the annual Be Inspired conference.
It connects women in retail with male and female business leaders who can help propel their careers, inspires them through the stories of others, opens their eyes to work opportunities and fosters a culture of career confidence.
Walgreens Boots Alliance, the movement's 25th retail partner, said: "Retail Week's Be Inspired programme offers a great opportunity for us to achieve our mission of attracting, developing and engaging employees that reflect the diverse customers and communities we serve through our stores and brands.
"The fantastic and varied content, targeted and regular schedule of activity and networking opportunities offered by the programme will also serve to energise our teams and inspire new and exciting opportunities.
"There will be a number of ways our colleagues will be involved: with representatives from WBA becoming Be Inspired ambassadors, some of our female leaders joining the Senior Leadership Academy, a number workshops across the year, as well as access for all colleagues to a live-stream of the Be Inspired 2020 conference."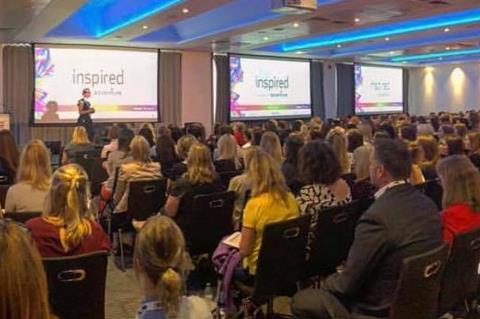 Be Inspired exists to promote gender balance at all levels across retail.
On Thursday, November 21, Retail Week will host its inaugural Be Inspired Senior Leaders Summit; a half-day forum dedicated to helping men and women in retail go further through inspiring content, addressing key leadership issues and supporting people in making new business connections.
Participants will hear from business leaders and coaches, including Sainsbury's Argos CEO John Rogers, The Body Shop UK MD Linda Campbell, Sweaty Betty CEO Julia Straus, NSU Media CEO Tim Robson, and more.
If you're a senior leader working in retail and would like to attend then please register your interest by emailing megan.dunsby@retail-week.com.