As a new report finds those aged 55 and over increasingly feel 'shut out, forced out and overlooked' in employment, Retail Week Be Inspired looks at why the industry cannot afford to ignore the potential of the older workforce
This feature is the first of a two-part exploration of the ageism problem blighting UK business. Read part two here for practical steps and expert advice to tackle the problem and engage and empower older staff.
The majority (65%) of older workers believe the jobs market is closed to them by the time they reach 55, while two-thirds of business leaders admit to encouraging older staff to retire at, or before, the state pension age.
These were the damning findings from a major report published this month by UK age diversity charity ProAge.org and over-55s support platform 55/Redefined.
55/Redefined founder and chief executive Lyndsey Simpson says: "Ageism is pervasive in UK society, particularly when it comes to the workplace, and has been compounded by the pandemic, which has had a disproportionate impact on older workers.
"Worryingly, ageism is being perpetuated by the people that control HR policy and standards with our study finding that younger HR decision makers are less inclined to recruit over-55s compared to their older counterparts."
While the findings relate to all industries, not just retail, other studies show ageism is rife in retail and there is a disconnect between younger and older employees. Retail is the single biggest employer for 22-to-29-year-olds, according to latest Office for National Statistics data, and recruitment company Retail Appointment reports that a third of UK retail employees are under 25.
As a result, some retailers are paying closer attention to the needs of younger employees. In March, for instance, the BRC reported that one grocer was prioritising investment in younger staff with their HR director saying "young people take leadership opportunities in retail more seriously, opting for a strategic approach rather than just practical".
The rise in online demand is intensifying this disconnect. Emma Swan, head of commercial employment law at Forbes Solicitors, notes that ageism "might become more of a concern for retailers as ecommerce continues to rapidly grow".
"Digital comms tends to be seen as more of a thing for younger people and it can seem logical to employ people of a similar age to those consumers that retailers want to reach", she adds.
If the industry is shifting investment towards a younger talent pool, where do older staff come in – and why is it imperative that retailers invest equally in them?
It is common knowledge that embracing diversity and inclusivity across all characteristics drives business results. Retail Week's Diversity DNA report showed that diverse companies were likely to be more profitable and able to capture new markets and less likely to fall into the trap of groupthink.
Specific to older staff, ProAge.org finds those over 50 are likely to have "more capabilities, experiences and leadership skills" than their younger counterparts. Targeting an older workforce also allows retailers to avoid the cost of high staff turnover typically associated with a younger workforce.
ProAge.org board trustee Dominic John says: "Across industries and geographies, the most successful businesses of the future will place a strong focus on an inclusive talent approach."
Having a diverse employee base also helps to win consumer spend as older workers can help reflect the brand and product offering.
This is particularly true for fashion and beauty. A 2020 study by the International Longevity Centre think tank found that by 2040, people aged 50 and over are expected to be this sector's key consumer base. It said that the "shameful sidelining" of older consumers could cost the fashion industry £11bn if it fails to adapt over the next 20 years.
Already, many older consumers do not feel brands understand them and believe there is a tendency to stereotype.
"Seventy-four per cent of over-60s say they regularly feel patronised by advertising and only one in 10 ever feel inspired by adverts," says Simpson. Her organisation is keen to partner with retailers "prepared to change the cliché marketing efforts to reach them".
The case for investing and empowering an older workforce is far more pressing than simply driving business productivity and improving the bottom line.
Social and demographic trends are changing what the future of the UK workforce looks like. Over the next 30 years, the number of workers under 55 will shrink by 20%, creating a global shortfall in the traditional workforce, ProAge.org reports. At the same time, the number of workers over 60 will grow by 40%.
People are living longer and those over 50 increasingly represent a greater proportion of the population. Many will be unable to retire as early as they have in the past.
Retailers, John warns, should "address this inevitability now, looking at age positivity as an opportunity before it becomes a necessity".
Retailers that do not invest in, or support, an older workforce can face age-discrimination claims.
Liz Cotton, a partner at UK law firm TLT, says her organisation has "seen an increase in the number of age-discrimination claims being presented in recent years, with recruitment practices and promotional opportunities regularly cited as examples of less favourable treatment".
Cotton also points to reports that show the number of age-discrimination complaints to employment tribunals has increased 30% in the last year, with age discrimination having the biggest year-on-year increase compared to other types of claim.
When it comes to the law, Cotton highlights that the Equality Act 2010 prohibits direct age discrimination, indirect age discrimination, harassment and victimisation on the grounds of age in the workplace.
"As well as applying to employees, the law protects job applicants and workers and includes self-employed individuals in certain circumstances. Importantly, there is no minimum length of employment necessary to claim discrimination", she adds.
Retailers can flout the law in ways that might not necessarily be obvious. While age discrimination can apply where there is an upper age limit for a job, it can also apply to a policy that restricts applications to 'recent graduates', says Cotton.
The consequences for businesses that lose an age-discrimination claim can be severe. Cotton says: "If a discrimination claim is successful, the employment tribunal will usually award compensation for injury to feelings and any losses flowing from the discrimination. It is also in the tribunal's power to make a declaration as to the parties' rights and/or recommend that an employer take specified steps to reduce the effect of the discriminatory complaint."
How can retailers prevent ageism and defend against discrimination in the workplace? Read part two, next week, to find out.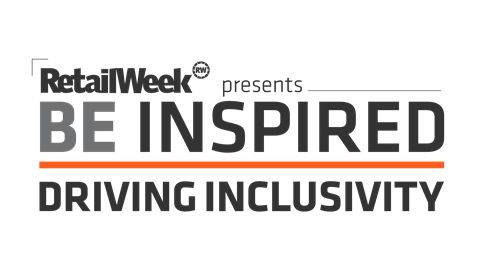 Retail Week's Be Inspired programme is here to support retailers to advance their D&I strategies. The programme has been running since 2016 with a mission to give everyone – regardless of age, background, gender, race, sexual orientation or ability – the tools, inspiration, knowledge and connections needed to fulfil their career aspirations.
Learn more about how you can get involved as a business or an individual, or both, here.