Retail chiefs from three of the UK's largest grocers have thrown their weight behind Retail Week's Be Inspired campaign by becoming ambassadors.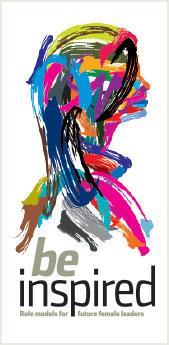 The campaign, which launched back in March, was created with the aim of inspiring and promoting the careers of successful female retail leaders and has since garnered huge support across the industry.
Tesco UK and Ireland chief executive officer Matt Davies, Waitrose managing director Rob Collins and The Co-operative Group chief executive Richard Pennycook are among the high-profile men to have pledged their support to the campaign.
SuperGroup boss Euan Sutherland and Debenhams chairman Sir Ian Cheshire have also become ambassadors of Be Inspired, joining a host of high-flying females already announced as ambassadors earlier this year.
Pennycook said: "The Co-op was started by the Rochdale Pioneers in 1844, and became a movement that spread worldwide. A founding principle was 'equality', with everyone welcome to become a member and all members welcome. We've held true to that throughout our history, with the women of the Co-op occupying as many pages as the men. I couldn't be more pleased to support the Be Inspired campaign."
Top support
Announcing his support for the initiative, Tesco boss Davies said across the industry more is needed to inspire women to become future leaders. "Retailing is a people industry. To continue to be successful, the sector needs to both serve and reflect its wide customer base and be an employer of choice for our brightest and best talent," he said.
"There are many inspiring women leaders in retail, but there's much more we need to do to ensure we inspire and develop more women to be future leaders. That's why I'm delighted to endorse Be Inspired."
Waitrose MD Collins said: "Retail is a sector where women and men can flourish, fulfil their potential and achieve success. Be inspired is a terrific campaign. I hope it will encourage the many hugely capable women in our sector to aim high and set their sights on becoming leaders in this great industry."
Last week the launch of the inaugural Be Inspired campaign was announced. The event will be a full day of networking, shared learning and mentoring in the form of an interactive conference at the Fashion Retail Academy in London on 9 November.
For further information on the campaign and to view the full Be Inspired report click here.