TJX Europe president Louise Greenlees, retail magnate Theo Paphitis and Propercorn founder Cassandra Stavrou are among the line-up at 2019's Be Inspired conference.
Announced on International Women's Day (IWD), other influential names speaking at the Retail Week event include Karen Millen chief executive Beth Butterwick, Oasis and Warehouse chief executive Hash Ladha and Sainsbury's North managing director Bridget Lea.

More speakers will be announced in due course.
Running for its fourth year, the Be Inspired conference will take place on Wednesday, June 19.
It will unite men and women from across retail, inspire people through the stories of others, open eyes to work opportunities and foster a culture of career confidence.
Following last year's sell-out event, which saw almost 500 delegates in attendance, this year's conference will be bigger and bolder with a diverse speaker portfolio, a larger venue and a range of event offerings spanning keynote speeches through to one-on-one mentoring.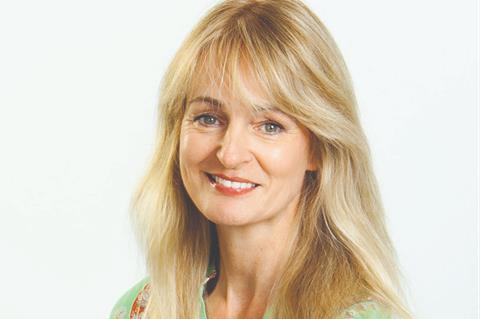 The conference theme, which this year is #RWBalanceForBetter, borrows from the 2019 IWD theme and is focused on broadening what it means to attend the Be Inspired conference and be involved in the wider programme.
Be Inspired cannot take action on gender equality without involving everyone, so 2019's conference is fostering a community where women and men come together to push for gender parity in retail. In the words of IWD: "Everyone has a part to play – all the time, everywhere."
Taking place at The Brewery in London, sessions at the conference will focus on subjects such as overcoming adversity, tackling mental health issues, leadership and taking risks.
To find out more about the Be Inspired conference on June 19 and get your ticket, or to learn how the event can help propel retailers' learning and development schemes, visit the website here.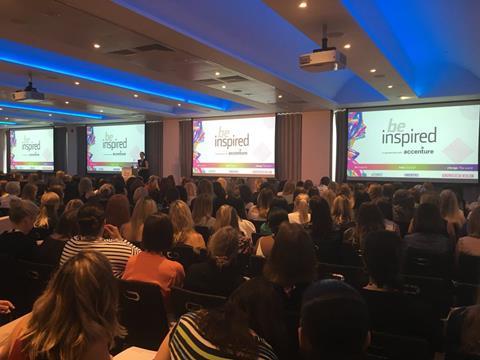 Be Inspired is a pioneering initiative for Retail Week, which has scaled up monumentally since it began in 2016.
The campaign originated as a platform to discuss gender diversity in the boardroom, launching with a documentary and panel event at Retail Week Live and 16 senior retail ambassadors – all of whom were female.
Today, Be Inspired is a global movement focused on inspiring retail talent and building a future pipeline of female chief executives through practical learning and development-focused content across Retail Week, a 12-month Senior Leadership Academy, a series of workshops and the conference.
Be Inspired has partnered with more than 20 big-name retailers and now has more than 90 ambassadors – comprising male and female business leaders – promoting gender balance at every level across the retail sector.
Why diversity and inclusion matters more than ever in 2019
Operational change expert Newton has recently pledged its support for Be Inspired and the Be Inspired conference by becoming a gold partner.
For Newton, diversity and inclusion sit at the core of its brand.
Partner Christian Hansen explains: "Newton has a fundamental belief that every organisation can be better, and our approach to gender diversity is no exception. We know that the future success of every company relies on attracting and developing a diverse mix of people.
"IWD shines a light on how women are still underrepresented across the board. As long as this continues, businesses everywhere aren't achieving their true potential.
"We all have a responsibility to make sure women are better represented in senior roles by tackling gender diversity head-on and fostering an inclusive culture where everyone can thrive."
Find out more about the 2019 conference and get your 2019 ticket
Join the community online via #RWBeInspired and #RWBalanceforBetter
Attend one of Retail Week's free Be Inspired workshops
Learn more about becoming a Be Inspired partner or Be Inspired ambassador.