The use of catch-all terms like BAME are proving to do more harm than good. Following the Be Inspired virtual conference to promote inclusivity, Retail Week examines how, and why, the language of D&I should reflect the nuances of lived experiences
Recent months have seen a renewed focus on the language we use to describe ethnicity and race. One such term coming under scrutiny is BAME, the acronym for "Black, Asian, and Minority Ethnic."
What's the issue?
The main criticism is that it lumps people from different racial backgrounds, facing very different challenges, into one homogenous group. This includes - but is not limited to - people who are South Asian, East Asian, South East Asian, African, and Caribbean, not to mention people who identify as any combination of the above.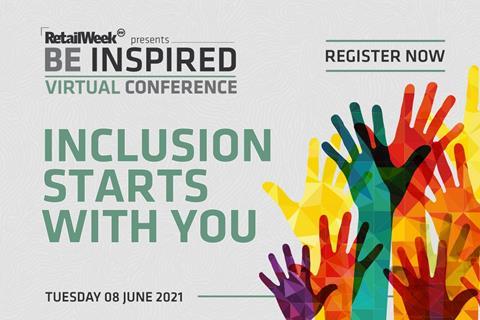 Retail Week's Be Inspired virtual conference took place on June 8 and featured frank conversations on how retailers and brands can enact real change in D&I. Watch the sessions for free here (scroll to bottom of page).
"BAME is a term that I feel is very loaded and erasing for a number of reasons," says consultant and former ASOS D&I lead, Leng Montgomery. "It fails to refer to people with the heritage they have directly and uses a conglomerate."
This erasure can have far-reaching consequences, particularly for companies using the term BAME when collecting and reporting on D&I data.
"Quite frankly it is useless as a piece of data, because there are different origin points and different causes to underrepresentation," says Black British Business Awards co-founder and Be Inspired ambassador Melanie Eusebe.
Acronyms such as BAME then create misleading data sets that don't differentiate between a wide range of lived experiences. Misunderstanding the problem keeps the solutions increasingly at bay, attests Dr Martens global head of diversity and inclusion and Be Inspired ambassador Geoffrey Williams.
"To do this work, I have to be able to break down what our representation numbers actually look like. Having this monolith of a description really just keeps us at the surface. We will never see change and we will be having the same conversation in 20 years that we're having today", says Williams.
Lessons to be learned for businesses and leaders
If the term BAME isn't helping, how did we end up with it being so widely used in the first place? The answer might point to flaws in the way companies are tackling racism as a whole.
Williams suggests that some people use these catch-all phrases as a means of avoiding accountability for the lack of representation of particular ethnicities: "with the word BAME, you can hide behind that, but who are these people really?" Eusebe agrees, "it actually deflects from the problem."
One such example of this happening can be found when taking a closer look at the experiences of black people in the workplace. Recruitment and diversity consultancy Green Park's senior consultant Corine Sheratte explains: "When deeper analysis is carried out into the 'BAME' category, it often reveals higher levels of disproportionality (both in experience and representation) for those of black heritage compared to other ethnically-diverse colleagues."
So the data shows that an unwillingness to use specific and intentional terminology particularly affects black people, something Williams has also picked up on in his work: "I do feel that a lot of the time when we have these conversations everyone is shying away from the discomfort of using the term 'black.'"
Getting comfortable with being uncomfortable
How, then, can both businesses and individuals empower people to confront those feelings of discomfort head on?
For Eusebe, it starts with acknowledging you might not have all the answers just yet: "Getting comfortable with being uncomfortable means you are not going to get it right." Acknowledging this will make companies infinitely more receptive to change.
Similarly, for Montgomery, getting comfortable with being uncomfortable means "being in conversations or situations that I am unfamiliar with or have very little knowledge of." Embracing those feelings of discomfort, rather than avoiding them, stops them from getting in the way of progress.
Meeting companies where they're at in their understanding of inclusivity is a big part of Green Park's strategy for helping clients achieve their D&I goals. Sheratte says, "whilst it is important to step out of our comfort zone, it is equally, if not more, important to use that level of discomfort as a catalyst for learning, accountability and change as we move along our diversity, ethnicity and inclusion journeys."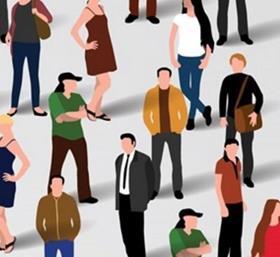 And when it comes to inclusive language specifically, what should you do if you don't know the right terminology to use?
Do your research, discuss it with your colleagues or wider team, and when it comes to individuals, don't be afraid to ask.
"Language is deeply personal," says Sheratte. "As such, we should never assume how anyone identifies. It is therefore important to check the language we use in order to communicate effectively and respectfully in the workplace."
This extends to the language we use to describe not just race, but also gender, sexual orientation, and ability. Doing so demonstrates a real commitment to making the workplace more inclusive, rather than paying lip service to the issue, as Montgomery affirms: "It's hollow words and sentiment if companies want people to bring their authentic selves to work, but not allow space for people to use terminology or language that is reflective of who they are." He cites expanding categories for sexual orientation and gender identity as good examples for including LGBTQ+ people at work.
Above all, talking more openly and frequently about diverse lived experiences is more likely to equip people with a rich vocabulary of inclusive language, rather than attempting to squash the conversation into catch-all phrases.
The process is all about "learning, engaging and broadening your horizons" which will inevitably help you to find the right words along the way, concludes Montgomery.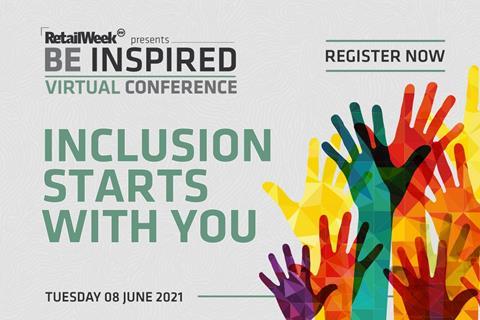 On June 8, Retail Week explored how to create inclusive workplaces at the free Be Inspired virtual conference today. Leaders from Estée Lauder, Graze, and Wakuda came together for a panel discussion on changing company culture from within.
Watch the session for free, alongside other discussions and keynotes on how to invoke real change in yourself, your business and the world around you here.