Retail Week's Diversity Super League ranks the top 15 UK companies embracing diversity in a big way, using pay gap data, analysis of internal programmes and more. Find out which organisations made the list.
Diversity and inclusion (D&I) has been a hot topic among business leaders for years, with recent legislation such as gender pay gap publishing and women on boards helping to steer companies in the right direction.
Yet there's still a long way to go.
While some organisations have taken giant leaps forward in developing female leaders and creating robust support networks for employees from minority backgrounds, others have barely scratched the surface.
With this in mind, Retail Week has compiled a Diversity Super League to celebrate the top 15 UK companies (from all industries, not just retail) we believe are getting it right and can serve as inspiration for others.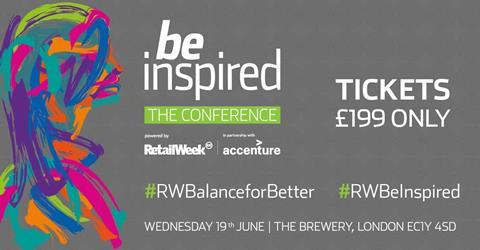 And by getting it right, we mean those businesses doing the most to foster inclusive cultures for women, BAME and LGBT+ individuals and people with disabilities.
This Diversity Super League also builds on the aims and content of Retail Week's Be Inspired programme and conference. Be Inspired exists to promote gender balance at all levels across retail and encourages women to fulfil their career aspirations.
In order to select the top 15 organisations with the most inclusive workplaces, we reviewed companies on their:
Gender pay gap data
D&I programmes
Internal LGBT+ and BAME networks
Gender divide on boards
Disability awareness policies; and
D&I media coverage
Diageo
Diageo's motto – "Celebrating life, every day, everywhere and for everyone" – is at the core of the alcoholic beverages company, promoting a message of valuing everyone, irrespective of background, religion, sexuality or ethnicity.
"Diageo has set up Asian and African heritage groups to support BAME colleagues, and runs a Rainbow Network for LGBT+ employees"
With 44% female representation in the boardroom and a 40% female executive committee, in 2018 Diageo was named the leading FTSE 100 company for its representation of women on boards. It has also set a target for its global leadership team – a group of roles below board and executive level – to be 40% female by 2025.
In the same year, Diageo's gender pay gap sat at 5.4% in favour of women, down from 8.6% in favour of women in 2017.
Diageo's prominent core values run through its internal networks and events: it has set up Asian and African heritage groups to support BAME colleagues, and runs a Rainbow Network for LGBT+ employees. Diageo placed fourth in the Thomson Reuters 2018 D&I Index and is a Disability Confident company.
GlaxoSmithKline
GlaxoSmithKline – the only major drugmaker with a woman at its helm – boasts an impressive D&I track record.
In 2018, it reported one of the slimmest gender pay gaps of UK companies, with women being paid approximately 3% less than their male colleagues. Meanwhile, five of its board's 11 directors are women.
The pharmaceutical company runs dedicated councils on gender, LGBT+, disability and ethnicity. Its current focus is on increasing female representation in senior management and promoting LGBT+ inclusion.
In addition, its Accelerating Difference programme provides coaching and support for high-performing female managers.
Unilever
Unilever has flipped the gender pay gap on its head, with 2018 figures showing hourly median pay at the consumer goods company standing at 2.5% in favour of women.
This reflects its UK structure, where women account for just over half of all management roles (up from 41.8% in 2010) and make up 50% of the board of directors.
In 2018, Unilever was recognised as one of The Times Top 50 Employers for Women and took a spot on the Thomson Reuters global D&I index. It is also a Disability Confident Employer.
Sky UK
Sky is home to a wealth of D&I networks, including groups supporting Sky's LGBT+ community, Women@Sky, BAME employees, disabled colleagues and parents.
The media titan also runs Women in Leadership and Women in Technology and Engineering initiatives, alongside its MAMA Youth Project and Digify, the latter offering training and placements for young people from minority backgrounds.
Nima Baniamer, product owner at Sky Community and co-chair for LGBT+@Sky, tells Retail Week that a large part of the company's inclusion agenda is "a grassroots movement fostered by colleagues who want to make their workplace a fair, diverse and inclusive environment".
"We all have a responsibility to treat each other with respect, but that culture can only be created by a business keen to tackle it and face it full front"

Nima Baniamer, Sky
He explains: "We spend more time at work than we do outside it, and to spend that time not feeling like you can be yourself has an extremely detrimental impact on one's mental and physical health.
"We all have a responsibility to treat each other with respect, but that culture can only be created by a business keen to tackle it and face it full front."
Sky UK was recognised by Stonewall as one of the top 100 employers in 2019. Baniamer shares the following advice for businesses looking to create an inclusive culture:
Seek to understand your own 'pain points' through people surveys and feedback: "Businesses often focus too much on quotas and box-ticking exercises. You should have conversations with your colleagues, understand their obstacles and barriers, and then build a strategy around that."
Ensure employee visions are being activated in all parts of the business – appointing local champions and leads helps to ensure that no employee is left behind.
Check that HR policies are aligned with industry best practice. There are a variety of organisations such as Stonewall that can help companies with this.
Encourage colleagues to share their stories and make these visible company-wide. Baniamer explains: "Through sharing individual stories and experiences, you shine a light on the obstacles and struggles minority groups face every day, and it reinforces the importance of inclusion groups."
Sky UK and Ireland's head of women in leadership Tamara Kaye is speaking at the Be Inspired conference 2019 on the challenges and solutions relating to D&I.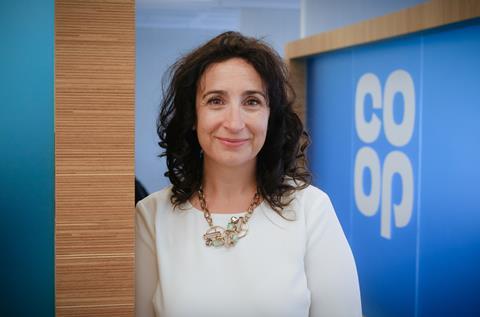 The Co-op

Named among " for Women and a top-50 employer in the Social Mobility Employer Index in 2018, the Co-op runs several employee networks in line with its D&I mission.
Its Aspire group caters for colleagues passionate about personal development and gender equality, while Rise focuses on driving cultural awareness and ethnic sensitivity. The Respect network Works with LGBT+ colleagues, and the Youth initiative supports younger employees.
The Co-op is a proud partner of Retail Week's Be Inspired programme, helping women in retail to unlock their career potential and futher their aspirations. Its food chief executive Jo Whitfield is an ambassador for the initiative.
The Co-op is also part of the Disability Confident scheme. It became a WISE member to increase gender equality within its tech roles, and works with Rest Less to help older people become part of its team.
Whitbread
British multinational hotel and restaurant company Whitbread is determined to become the most inclusive business in hospitality.
Four of the 10 members of its board are women – above the government's 33% target for women on boards – and the company is building the nationwide women's network WOW (Women of Whitbread).
WOW aims to provide networking, events, peer support, a feedback forum, and learning and development opportunities for female professionals.
The company is also home to GLOW – the GLBT Out at Whitbread network – and has a comprehensive disability awareness policy available online.
Lloyds Bank
Underrepresented groups have traditionally found it difficult to thrive in the finance sector, but Lloyds Bank has designed internal initiatives to correct this imbalance.
"By 2020, Lloyds aims to have women in 40% of senior roles, with 8% of senior roles filled by BAME executives"
Networks within the bank offer support to women, BAME colleagues, employees with disabilities, LGBT+ staff and working parents. While the make-up of its board comprises just 25% women, Lloyds has implemented a board diversity policy to improve this.
By 2020, it aims to have women in 40% of senior roles, with 8% of senior roles filled by BAME executives.
Lloyds Bank was named in The Times Top 50 Employers for Women 2018, and placed seventh in Stonewall's 2019 Top 100 Employers list. At the Investing in Ethnicity Awards, Lloyds was crowned Overall Outstanding Employer.
The bank is a Disability Confident Employer and has a gold ranking in the Business Disability Forum's Disability Standard.
Vodafone
Having increased its recruitment of women into senior positions, Vodafone has set its sights on becoming the best employer for women in the world by 2025. Women currently make up 41.6% of Vodafone's board.
"Vodafone's maternity policy offers all women a minimum of 16 weeks' fully paid maternity leave, and new mothers can choose to work 30 hours per week on full pay for six months"
A landmark moment was the 2016 launch of Vodafone's ReConnect programme, which brings talented women back into the workplace after a career break.
This scheme complements Vodafone's groundbreaking maternity policy, which offers all women a minimum of 16 weeks' fully paid maternity leave. Upon returning to work, new mothers can choose to work 30 hours per week on full pay for six months.
Vodafone's efforts were recognised by The Times in its Top 50 Employers for Women 2018, and the brand also made the Thomson Reuters 2018 global D&I index.
Its LGBT+ & Friends network was recognised by Stonewall in 2018 as the Best Employee Network in the UK, and also made its list of Top 100 Employers in 2019.
Sodexo UK and Ireland
Food services and catering company Sodexo UK and Ireland runs a variety of internal D&I schemes.
These include initiatives to:
Expand the representation and development of women in the workplace
Recruit and develop employees with disabilities
Increase generational representation
Ensure Sodexo's workforce reflects the cultural diversity of its consumers; and
Foster an inclusive environment for LGBT+ staff.
Sodexo UK and Ireland is a Disability Confident Employer and was named in The Times Top 50 Employers for Women 2018.
Ocado
According to 2018 gender pay gap data, women working for online supermarket Ocado earn a median hourly average of 1.3% more than men.
Furthermore, although more men than women received bonuses (70% vs 66%), female staff earned a higher commission – approximately 3% more – than their male colleagues.
Ocado has implemented a robust equal opportunities policy designed to foster an environment in which all employees are treated equally, regardless of age, ethnicity, disability, gender, sexual orientation, marital status, political views or religious belief. The supermarket is also part of the Disability Confident scheme.
Accenture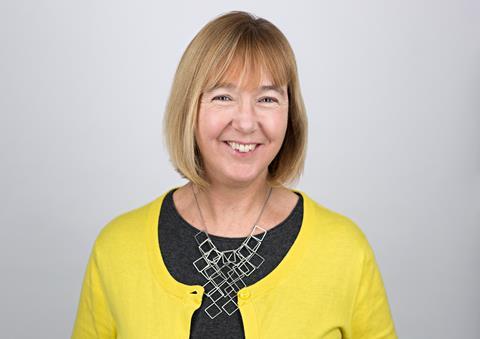 Ranked top on the 2018 Thomson Reuters Diversity & Inclusion Index, consulting company Accenture has set itself a bold target: a gender-balanced workforce by 2025.
Accenture is equally as committed to creating a diverse board of directors both in terms of geographic and gender representation - its board has people from six countries across four continents and four women, including its lead director.
As headline partner of the Be Inspired programme, the company is dedicated to effecting change and addressing gender diversity at a leadership level in retail.
Speaking to Retail Week here, Accenture managing director Barbara Harvey has said that "inclusive workplaces can pay dividends for retailers."
Primark
Boasting equal gender representation at a senior level, the fashion retailer's workforce is also over 70% female.
On driving D&I in its business, Primark has said "We know our people are key to our success and we want to ensure everyone achieves their full potential. We are committed to supporting all of our people."
Lidl
The budget supermarket had a median gender pay gap of just 0.5% in figures released in April 2019.
Lidl has publicly asserted its committment to diversity and inclusion with an ongoing action plan to "supports its colleagues", aligning with its "long-term diversity and inclusion strategy".
This plan includes improving its overall gender balance ratio and increasing the representation of women in senior management positions.
Spar
The convenience chain has invested in disability awareness training for more than 5,000 of its employees.
It has created an online learning module which promotes effective communication and teaches its staff how to create a positive customer experience, providing them with practical ways to ensure all of its stores are disability friendly.
Wagamama
The restaurant chain's 2018 gender pay gap data revealed female employees' mean hourly rate is 6.9% higher than male staff.
When comparing mean hourly rates, women earn £1.09 for every £1 that men earn.
Next steps
The progress made by these Super League companies should be applauded. However, no matter how far they've come, businesses must always keep one eye on how to do better – and do more.
While many businesses are strong on criteria such as gender equality and support for LGBT+ staff, fewer have made significant progress in developing similar schemes for BAME employees or for being truly inclusive for those with disabilities.
There's no doubt that the battle for equality in the workplace has come a long way in the past few years, but the challenges ahead should not be underestimated.
Learn how to better promote diversity and inclusion in your business by joining Retail Week at the Be Inspired conference on June 19.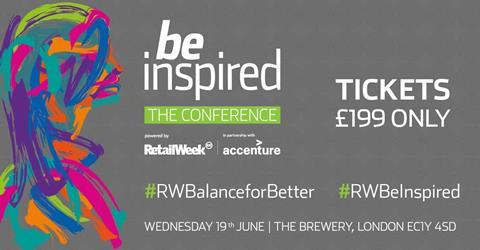 D&I will be a key issue covered, alongside subjects such as leadership, building resilience and tackling mental health.
Attendance at the conference will offer practical lessons for you to take back to your workplace.
Secure your spot here.