Retail Week has been recognised for its Be Inspired campaign to promote the careers of successful female leaders by the Women's Business Council.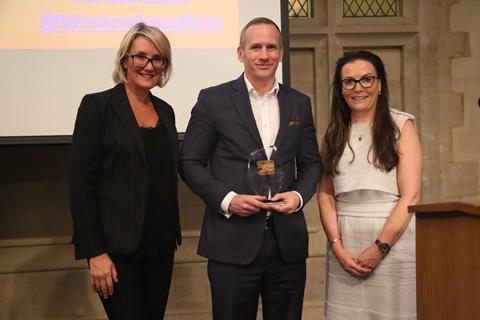 Retail Week Managing director Chris Brook-Carter has been awarded the prestigious Men as Agents of Change prize for his work in spearheading the campaign.
Be Inspired has been backed by a host of retail chiefs.
These have included Tesco's UK boss Matt Davies, Co-op chief executive Richard Pennycook, House of Fraser supremo Nigel Oddy and Ann Summers boss Jacqueline Gold.
It aims to highlight the value of female leaders in retail, analyse the future boardroom landscape and assess the journey retailers will embark on to get there.
Judges of the Women's Business Council's awards described Brook-Carter as "a real advocate for change" who was "not afraid to speak up in order to improve things for women in his sector."
They lauded Retail Week's "commitment to highlighting female role models" and "identifying female retail leaders of tomorrow."
Judges also applauded the campaign for "engaging other men" within the sector into the "important debate" surrounding the lack of female leaders in the industry.
The award came as Be Inspired ambassador Paula Nickolds was named as John Lewis boss, succeeding outgoing managing director Andy Street.