Before coronavirus, separating work and home was, for the most part, an easy task. Now, for many of us, our living room, kitchen or bedroom has become synonymous with our office, making it harder to switch off.
The Be Inspired team have rounded up some of the best things to watch, read and listen to, so you can maintain motivation and keep your energy levels high while enjoying your downtime.
Watch: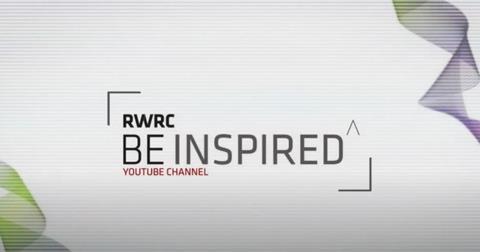 Be Inspired YouTube channel
With its Be Inspired events going virtual, Retail Week has added to its content offering by launching a dedicated Be Inspired YouTube channel. Every month, the team will share videos featuring advice and insight from high-profile business leaders on key issues impacting those working in retail right now.
The first video focuses on leadership in retail in the current climate, featuring interviews with former Figleaves chief executive Miriam Lahage and Secret Sales co-founder Sach Kukadia. Watch it here now.
Retail Week's Be Inspired conference - Europe's largest diversity event of its kind - has also been transformed from a one-day live event into an entire week of virtual events running from June 15 to June 19 – and this year, it's free for everyone to attend. Register your attendance here.
Vogue Global Conversations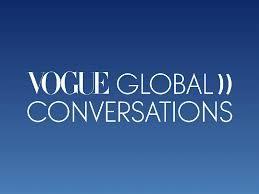 For everything fashion, Vogue rules supreme, so it comes as no surprise that the magazine powerhouse launched a Zoom panel and video series last month, discussing everything from the future of bricks-and-mortar retail to what fashion shows will look like post-Covid-19.
Led by editor-in-chief Anna Wintour, the series brings together Vogue editors, designers and industry moguls to discuss how the pandemic will change the fashion world. You can find recordings of April's conversations on YouTube, or sign up to watch their many videos here.
Broken (on Netflix)
For a look into the darker side of consumerism, documentary series Broken investigates how negligence in the manufacturing and marketing of products, such as make-up and furniture, can impact society.
Most pertinent is the episode on single-use plastic, an issue that has come to the fore in recent years and continues to be a key concern for many consumers.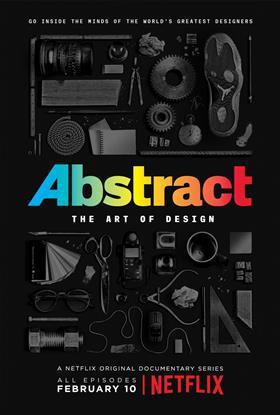 Abstract: The Art of Design (on Netflix)
From Nike trainers to Danish architecture, each episode of this Netflix documentary series focuses on a different modern designer or brand and their speciality field.
Delving deeper into each artist's creative process, the series is both inspirational and informative, and provides a look into the creativity and manufacturing behind many retail products we're familiar with.
Listen:
Be Inspired Stories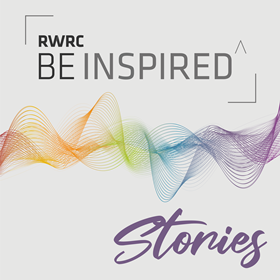 Launched in August 2019, the Be Inspired Stories podcast shares the stories of female retail leaders from across the ecosystem, including Scamp & Dude founder Jo Tutchener-Sharp, New Look non-executive director Angela Luger (née Spindler) and Google UK marketing director Nishma Robb.
Speaking to Be Inspired founder and chair Charlotte Hardie and Retail Week relationships director Isobel Chillman, the women recount their career highlights and challenges – from managing resilience to dealing with trademark disputes – and share their expert advice. Listen here.
Conversations of Inspiration with Holly Tucker
Hosted by Notonthehighstreet co-founder Holly Tucker, the Conversations of Inspiration podcast brings together entrepreneurs and founders to share their business highs, lows and advice.
Walgreens Boots Alliance vice-president of business development Anna Teal recommends the episodes titled 'Changing History for Women' with activist, journalist and author Caroline Criado-Perez OBE and 'Disrupting a Traditional Industry' with Naked Wines founder Rowan Gormley. Listen here.
How to Fail with Elizabeth Day (also a book)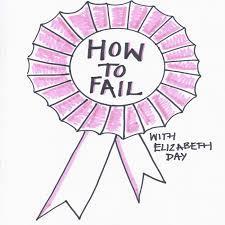 Writer and journalist Elizabeth Day's podcast features a host of successful guests, from entrepreneurs Ella Woodward (founder of food brand Deliciously Ella) and Jamie Laing (reality star and co-founder of confectionery brand Candy Kittens), to feminist icons such as Fleabag writer Phoebe Waller-Bridge and The GuiltyFeminist podcast host Deborah Frances-White. The twist: they talk about their biggest failures.
Including stories of failed exams, rejection, mental illness, heartbreak and discrimination, How to Fail celebrates the things that haven't gone right, based on the notion that failing is a stepping stone to success. Listen here.
Secret Leaders
Previously listed on Apple as the UK's number-one business podcast, Secret Leaders interviews the founders and chief executives of some of the world's best-known retail brands and tech companies.
The bosses of Jo Malone, Deliveroo, Uber and Huel, to name just a few, talk about their experiences in the business world: the good, the bad and the ugly. Listen here.
Read:
Let My People Go Surfing: The Education of a Reluctant Businessman by Yvon Chouinard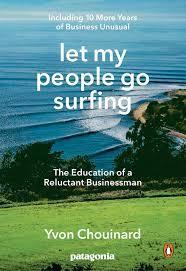 Written by the founder of outdoor brand Patagonia, Let My People Go Surfing is both an autobiography and a handbook for creating a sustainable business.
Chouinard began his business selling niche climbing products out of the back of his car. Today, Patagonia is a global brand with an estimated $1bn revenue, employing more than 1,000 people.
Most notable is Chouinard's drive to keep his company environmentally friendly, even before sustainability was a mainstream concern for consumers.
The 100-Year Life by Lynda Gratton and Andrew Scott
Most people separate their lives into three stages – education, career and retirement – but with life expectancy and pension ages rising, and increasing numbers of people juggling multiple careers, the pathway is no longer quite so clear-cut.
Written by two London Business School professors, this self-help book offers guidance on how to rethink finances, education, career and relationships, and create a fulfilling 100-year life.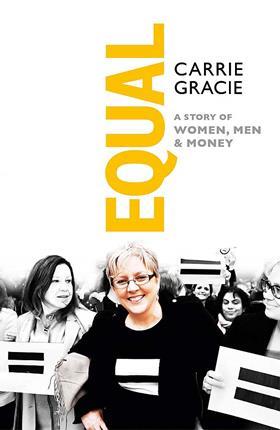 Equal: How We Fix the Gender Pay Gap by Carrie Gracie
Despite equal pay being legally enforced in the UK for more than 50 years, in reality many women are still paid less than men for the same work. Last year, the gender pay gap for all employees was 17.3%.
In her deeply personal and inspirational book, award-winning journalist Carrie Gracie tells the story of how she challenged unequal pay at the BBC and offers guidance for those in business to work towards pay parity.
The Travels of a T-shirt in the Global Economy by Pietra Rivoli
In this deep dive into the retail supply chain, economist and business professor Pietra Rivoli traces the journey of her $6 T-shirt, from a Texas cotton farm to a Chinese factory to trade negotiations in Washington to a used clothing market in Africa. Rivoli interviews key players around the world to explore the realities of international trade.
Using just a simple piece of clothing, the book analyses the political and human elements of globalisation and global supply chains in an accessible, balanced and insightful way.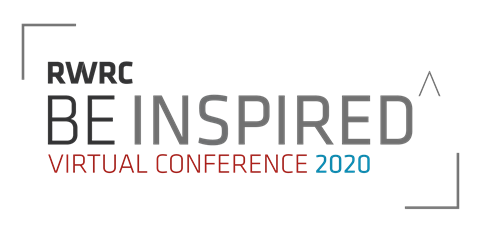 The Be Inspired Virtual Conference, Europe's largest diversity event of its kind, is coming to you! And this year, it's free for everyone.
Register here today for your free place to access the virtual conference from June 15 to June 19.