"There are three billion women in the world who don't look like supermodels and only eight that do."
That was Anita Roddick, the entrepreneur and retail revolutionary who founded The Body Shop, in its day what would now be called a 'disruptor' and which was eventually sold for £652m.
"Yes there are some high-profile women leaders but, of the many thousands who work in the industry, too few make it to the top levels of management"

George MacDonald
Roddick might have been making a comparison between the reality for most women and the rarefied world of catwalks, glossies and luxury goods. But something similar may be said about the lot of women in business, including retail – an issue we address in this special issue as part of our Be Inspired campaign.
Yes there are some high-profile women leaders but, of the millions who work in the industry, too few make it to the top levels of management.
It doesn't sit easily with an industry that not only employs so many women, but relies on them for so much of its custom, from food to fashion.
So it's not only unrepresentative. It probably closes the door to creating even more successful businesses because the ideas, energy and talent of so many have a limited voice in boardrooms.
As with so much in retail, changing things is all about detail and excellent execution to turn ambition into reality.
It's not easy, for a host of reasons. As Debenhams chairman and former Kingfisher chief executive Sir Ian Cheshire observes, encouraging capable women to apply for senior roles is often a challenge. And Boohoo's Carol Kane acknowledges the simple fact that holding a senior role puts pressure on work/life balance.
But there are answers. We look at the efforts being made in other industries to create better gender diversity, and what lessons retail can learn.
Wider change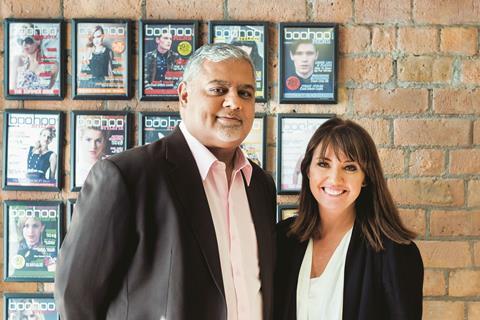 Boohoo – where Kane shares the role of chief executive with co-founder Mahmud Kamani – perhaps epitomises how retail is changing.
Just as shopping habits shift and online grows, greater flexibility within businesses and more contemporary ways of working appeal not just to women. Young people, including, of course, those with the digital skills so much in demand, consider carefully where they want to work – and they are often spoilt for choice.
How a company appears to them – whether it's inclusive like their own social circles, what sort of culture it has, how open it is – is key to their decision about where to work.
If companies are unable to bring about wider representation at the top, they are less likely to appeal not just to women but to an entire generation.
It cannot be beyond the wit of man – or woman – to find ways of making business more reflective of the wider world. We hope that retailers will be inspired to think about how their companies might change for the better and achieve even greater success as a result.
Find out all about the Be Inspired campaign, including the big names already backing it, and watch our documentary at Retail-week.com/BeInspired