Bravissimo, Chief Executive Officer
Leanne Cahill was appointed chief executive officer of Bravissimo in December 2020, having held the roles of finance director and managing director since joining in 2017. Leanne began her career on the shopfloor as a Marks & Spencer management trainee before specialising in finance and has since held a wide range of roles at Legal & General, Walgreens Boots Alliance and Travelex.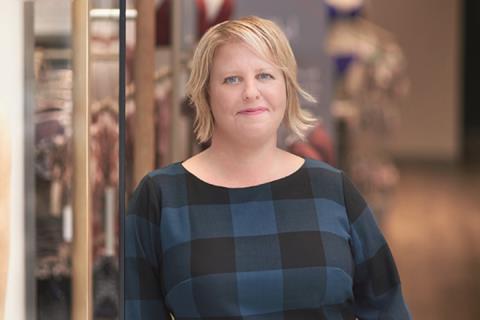 Leanne is a strong advocate for purpose-driven, authentic leadership and believes that it's only when you feel you belong at work that you can really be yourself, thrive and meet your potential. As well as being a woman in leadership, Leanne is from a working-class background and has a limb difference as she was born with one hand.
Leanne says: "The benefits of achieving inclusivity and belonging at work are clear. It's also important to recognise that overcoming challenges can build some of the most valuable leadership capabilities, such as resilience, self-belief and confidence.
"Those that achieve in challenging circumstances have so much to bring to our teams and our organisations. Retail is an accessible industry, to an extent. We have so much more to do to level out the playing field and make sure everyone can contribute, and talent and potential can shine through.
"Bravissimo is an award-winning retailer that provides lingerie and swimwear for women who have a cup size of D to L. We aim to inspire our customers to celebrate their figures and feel good about themselves, and to make shopping with Bravissimo a fun and confidence-boosting experience."