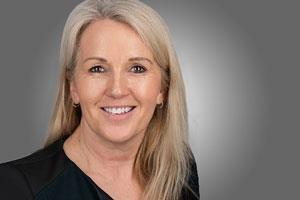 Karen Hubbard was appointed chief executive officer of Card Factory in 2016. She is a highly experienced retailer with a career spanning over 25 years in the UK and internationally. She previously held the position of chief operating officer at B&M Bargains, overseeing around 500 stores where she was accountable for a wide-ranging remit including IT, operations, logistics and supply chain.
Prior to this, she held a number of senior roles at Asda, latterly the executive director for property, multi-channel and format development at Asda stores, also serving on its executive board. She began her career at BP Retail where she worked for over 18 years in a variety of management positions in Australia and the UK.
Karen is a passionate advocate for diversity in the workplace. At Asda, she served as chair of its Women in Leadership initiative and on its parent company Walmart's Women in Leadership council.
Karen has an MBA from the Australian Graduate School of Management and Diploma in Company Directors from The Institute of Directors.
Karen has two daughters and in her spare time enjoys a wide range of outdoor activities and travelling.