Chief executives, entrepreneurs and even a rugby world cup winner gathered at Retail Week's Be Inspired conference to share career stories and advice.
Co-op Food chief executive Jo Whitfield, SilkFred founder Emma Watkinson and rugby union player Maggie Alphonsi were just some of the names dispensing advice and tackling issues including inclusivity, maternity leave, pay and imposter syndrome.
Here is some of the best career advice from throughout the day:
On fear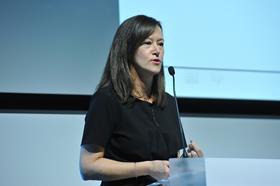 "When I came back from maternity leave I felt like everyone had progressed without me. It had been six months. That was a bit of a crisis of confidence. My chief executive told me to look at gaps in your knowledge and fill them in, broaden your experience and push yourself."
Jack Wills chief executive Suzanne Harlow
"Don't be driven by fear of failure, be driven by the opportunity of success."
Walgreens Boots Alliance global chief commercial officer Annie Murphy
"I had built my career around finance and strategy when an opportunity to run retail came up. I was going to be running teams of experts. There was excitement but there was fear too. That tension, stress and nervous energy are what give you the nudge to do it. As you stretch yourself you build confidence. And the next time you stretch you know you have stuff in your toolkit to take you through."
Co-op food chief executive Jo Whitfield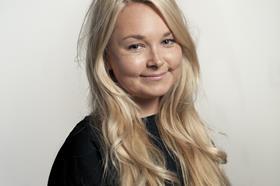 "I can verge on complacency when things are going well but getting a kick can bring the biggest leaps forward. One of our big funders in crowdfunding withdrew his money on the day we got over the finish line. And in crowdfunding, if you don't get all the money you don't get any money. I went to bed for a day, I didn't know if I could do it, I didn't know if I could come back off the floor. But that moment was pivotal because it was when we decided we wouldn't give up. Adversity shows you what you are really made of."
SilkFred founder and chief executive Emma Watkinson
On imposter syndrome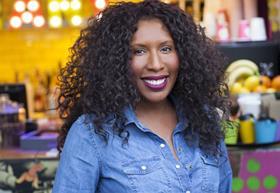 "I only feel like an imposter when I am going somewhere where I haven't been before. It's a learning experience.
"If you are going to progress and grow and develop, you are going to feel like you shouldn't be there – and that will hopefully happen for your whole life because you will be growing. I feel like that once or twice a week. I sit down and I meditate and I think to myself 'stop your nonsense and get your big girls pants on.'"
Black British Business Awards founder and entrepreneur Melanie Eusebe
"I am filled with imposter syndrome all the time. I have realised the things that make me feel like an imposter – that make me different – are my USP."
Comedian Kiri Pritchard-McLean
On finding the positive
"Sometimes negative role model experiences are more powerful than positive ones. You see what you don't want to be."
Tesco group insight director Naomi Kasolowsky
On pay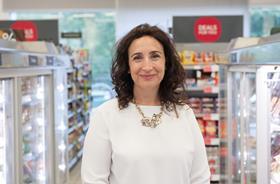 "You need to be clear on pay and why you deserve [a rise]. You need to show that you have thought it through and know that you have the right to ask. There is a tendency to feel nervous about asking for more but if you have the evidence you should feel confident."
Jo Whitfield
"It's powerful to say: 'This is what I have achieved and this is what I can do next.' Having the courage to ask is important."
Suzanne Harlow
On being honest with yourself
"Be less hesitant to ask for help. There are some things that I am shockingly bad at; say that you need some support, don't tuck it under the carpet."
Google head of UK retail video and display sales Polly Browne
"Back yourself, understand what you love and what you loathe."
Naomi Kasolowski
On planning ahead
"We are always asked what we want to be when we grow up. It should be who we want to be, what you want to be known for in the office, what personal skills do you want to recognised for? Career goals are important but you need to think about your own personal development and being proactive about it. People often wait to get handed a personal development plan."
Proper founder Cassandra Stavrou
"Think about where you want to be and look at what kind of roles and experience will help you get there. But don't be too fixed about it. Some of the roles that have helped me most are the ones that are not on the plan, so stay open to what comes."
Jo Whitfield
The Be Inspired conference is just one element of the wider Be Inspired programe which exists to promote gender balance in retail and encourages women to fulfil their career aspirations.
Find out more here.